I Was Struck by a Car as a Pedestrian: What Can I Do?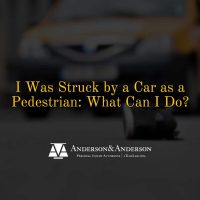 If you've been struck by a car as a pedestrian, you may already have trouble getting compensated for the suffering you've experienced. Where do you begin when it comes to suing for your severe injuries?
If you're hurt, take the steps below with a personal injury lawyer in Tampa. They can guide you to the compensation you need after a serious accident.
Seek Medical Attention
When you've been hit by a careless driver, you may have suffered devastating injuries. Your first priority is generally to take care of your health and seek medical care. Even if you feel fine, it's best to seek this care. You may have suffered a severe injury you haven't noticed yet. Acting now can also provide evidence for your claim that you were injured.
Determine Liability for Your Injuries
Once you've gotten the medical care you need for your injuries, you may then determine who's at fault for your injuries. Typically, the person who hit you, who may have been distracted, drowsy, drunk, or otherwise careless, is liable for your injuries.
But it's not always that simple. For example, the driver who hit you may have been driving a rideshare vehicle, a taxi, or a bus. In some of these situations, the person who employs them may be liable for their actions. Because of this, you may need to speak with your lawyer before you file a claim against any driver.
Know What Your Claim Is Worth
When you're hurt, you need to know what your damages, or costs and suffering caused by the accident, are worth. If you're unsure, it's easy to settle for less than what you're due.
Because of this, you need to know what your economic and non-economic damages are valued at. First, your economic damages should cover all your financial losses, but without help, you may have trouble calculating the current and future value of your injuries.
Likewise, you may have trouble calculating the intangible suffering you experienced, or your non-economic damages. Fortunately, your lawyer has the tools you need to calculate your claim and help you seek the total compensation you're due when you're struck by a car.
Get Compensated Fairly with a Lawyer
If you've been struck by a car while on a walk, you may be entitled to compensation, but that's not always easy to seek out. Here's the good news—your lawyer can help you act now when you've been hit.
The lawyers at Anderson & Anderson have the tools you need when you're hurt and unsure where to turn. We can begin with a free consultation, where we'll discuss your options for compensation to help you recover from your injuries and your suffering. To learn more, call 813-251-0072 or complete the following online contact form.