What You Should Know About Florida's No-Fault Law
Obtaining compensation after a car accident isn't always easy, especially in Florida, which is one of only a handful of states that still adheres to a no-fault auto liability system. Under this system, those who are involved in car accidents must first seek compensation for their collision-related medical bills from their own insurer, regardless of who was at fault for causing the crash.  A person can  also attempt to seek compensation from the other driver directly, so if you were recently involved in a Florida car crash, it is important to reach out to an experienced Tampa car accident lawyer who can walk you through the claim filing process.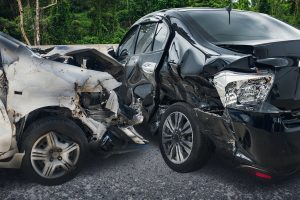 Florida is a No-Fault State – What That Means for You
Florida is referred to as a no-fault state because it requires that all drivers obtain no-fault, or Personal Injury Protection (PIP) insurance. These policies, as the name suggests, assist in paying motorists' medical bills for accidents regardless of who caused them. Besides this, the no-fault law also restricts an injured party's right to sue negligent drivers for pain and suffering, only allowing victims to  recover in court for injuries that qualify as  permanent.
What PIP Insurance Covers
Under Florida's no-fault law, drivers must purchase a PIP insurance policy that covers, at a minimum, $10,000 for medical bills per person per accident. These policies cover the owner, as well as any relatives who live in the same household. In fact, the owner and resident relatives are covered even when they are pedestrians, or riding as a passenger in someone else's car. No-fault PIP coverage pays for 80 percent of medical treatments and 60 percent of lost wages, up to the limit of the policy. It's important to note, however, that PIP policies don't cover non-economic losses, like pain and suffering. To recover for these types of losses, an injured party would need to  seek compensation from the other driver.
The Limits of PIP Insurance
To receive full coverage under your PIP policy after an accident, (i.e. up to the limits of the policy) a person must visit a doctor within 14 days of the accident. The injured party will also need to be diagnosed with an "emergency medical condition." Otherwise, the claimant will only be entitled to $2,500 in compensation. Unfortunately, even one trip to the hospital can exceed the limits, in which case, claimants have a couple of different options, one of which is to file a lawsuit against the at-fault driver in court. This, however, is only possible in cases where a plaintiff can prove that his or her injury is  permanent, which means that it:
Involves significant permanent loss of a bodily function;
Is permanent;
Involves significant and permanent scarring or disfigurement; or
Resulted in death.
For help determining whether your own injury qualifies as severe under Florida law, reach out to our legal team today.
Experienced Tampa Car Accident Lawyers
Anderson & Anderson is one of the longest running personal injury law firms in central Florida, with over 40 years of experience helping the residents of Tampa with their injury claims. To learn more about how our dedicated team of lawyers and staff could help with your own recovery attempts, please call us at 813-251-0072 today.
Source:
leg.state.fl.us/Statutes/index.cfm?App_mode=Display_Statute&Search_String=&URL=0600-0699/0627/0627PARTXIContentsIndex.html