Three Reasons to Call a Car Accident Lawyer in Tampa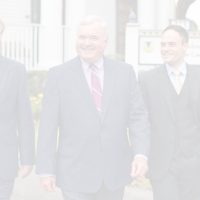 The first thing you should do immediately after an accident is seek medical attention, but once you've been stabilized by a medical professional and are looking into the technicalities of the accident, your next step should be to an attorney's office.
Although having a Tampa car accident lawyer build your case isn't a legal requirement, there are several reasons why calling one can work out in your favor. Continue reading to learn the top three reasons why you need a car accident lawyer in Tampa.
Peace of Mind
The number one reason to reach out to a Tampa car accident lawyer is for your peace of mind. After an accident, your mind is likely racing with hundreds of questions and concerns about what is going to happen next, how much you'll get if you go to court, how to deal with the insurance company, and more.
Your lawyer can handle all of the legal details of your claim for you so you can spend your time and energy on healing both mentally and physically.
Proving Fault
Another reason to work with an attorney on your car crash claim is to prove fault. If you cannot prove that the named defendant in your case is to blame for your injuries, your claim won't be a success and you will not be awarded compensation for your suffering.
Particularly with car accidents, it's easy to assume that the driver who hit you is at fault, but you may be surprised to learn that the Florida Department of Transportation, the Florida Department of Highway Safety and Motor Vehicles, or the maker of either involved motor vehicle could also have contributed to the accident.
Your lawyer can investigate the case in great detail, will know what to look for, and may have access to other types of evidence that you may not be able to gather on your own.
Achieve Maximum Compensation
When filing your claim, the ultimate goal is to obtain full recompense for the losses you have endured. You may have a mountain of medical bills, and expect to be compensated for your lost wages, but there are also other losses you can recover that you may not be aware of.
But guess what? Your Tampa car accident lawyer will. Your attorney will be sure to include every single loss that you have endured due to the injuries you sustained so you can get the most out of your lawsuit. Some of these losses might include loss of enjoyment of life, pain and suffering, and diminished earning capacity, to name a few.
Reach Out to a Tampa Car Accident Lawyer
If you are interested in learning more about how a Tampa car accident lawyer at Anderson & Anderson could help you achieve maximum compensation for all you've been through, schedule a free claim review at our office. We can be reached via the quick contact form at the bottom of this page or by phone at 813-251-0072.