What to Do When an Auto Insurer Makes You a Low Offer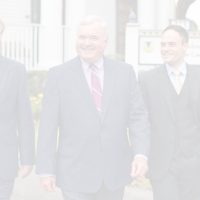 Florida might be a no-fault state in reference to auto accidents, but that doesn't mean dealing with your own insurance company is going to be any easier. Sadly, the insurance industry is very profit-focused, and while that would be all well and fine if they put their policyholders first, they frequently fail to do so.
When someone who has been seriously injured in an accident files a claim, the company's first thought may be to figure out how they can get out of paying out on your claim. By making you a low offer, very quickly, they may be able to get away with it, too, if you are strapped for cash and need access to money now.
Continue reading to learn more about what you should do if the insurance company makes you an insultingly low injury settlement offer.
First, Review with Your Attorney
It can be difficult to know whether the insurer is making you a fair offer. After all, what may seem like a lot of money to you may still be significantly less than you deserve. It all depends on how much you have suffered in the accident and what the limits of your auto insurance policy are.
However, it is also important to note that just because you're entitled to a certain amount doesn't mean the insurer will offer that much. They may look for any opportunity to reduce your claim, and you might not even notice! To prevent yourself from being taken advantage of, the first thing you should do after you've been made an offer is to have it reviewed by your attorney.
It would be well-advised to never accept an insurance offer without first having it looked at by a Florida car accident lawyer who is looking out for your rights.
Prepare to Negotiate
If your lawyer has determined that your claim is worth significantly more than the insurance company has offered you, prepare to negotiate. Your lawyer should handle these negotiations on your behalf, but you are under no obligation to accept an offer that doesn't meet your needs.
If your lawyer advises you to accept the offer, then chances are the offer is reasonable. Negotiations may help you get a more reasonable settlement offer if yours was low, but if the insurer still refuses to settle fairly, bringing your case to court could be your next best option.
Meet with a Car Accident Lawyer in Florida
Dealing with the insurance company is typically an essential part of the car accident claims process. But it doesn't always have to result in your being taken advantage of. Your compassionate Florida car accident lawyer at Anderson & Anderson will ensure that the insurer isn't able to get away with settling your claim for less than you deserve.
If you are interested in discussing the circumstances of your collision case with an attorney, you can schedule a free consultation at our firm. Just give us a call at 813-251-0072 or complete the online contact form below to set up your consult.