Can a drug recall help me get compensation?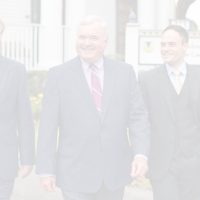 Sadly, just because the federal Food and Drug Administration, or FDA, approves a drug for marketing in Florida and other parts of the country, it does not mean that the drug is automatically safe.
Lots of people in the Tampa area get sickened or seriously hurt by prescriptions medicines and other drug-based remedies, oftentimes because of some problem with either the drug itself or with the way in which the manufacturer warned, or, rather, failed to warn, a consumer about potential problems.
The FDA does have a prescription drug recall process, but this process does not, in itself, guarantee compensation to victims, other than perhaps a refund or a replacement product.
Basically, if the FDA receives complaints or other information suggesting a drug on the market is more dangerous than originally thought, it can recommend that the manufacturer of the drug pull the product or correct it. Contrary to what some might think, the FDA in the vast majority of cases cannot legally order a dangerous drug removed from the shelves.
Should a manufacturer choose to ignore the recall request, the FDA's only option is to allege in court that the drug is dangerous and seek an injunction or other court order against the manufacturer.
The FDA classifies its recalls by how serious of a danger the drug poses. The most serious recall, Class 1, is for those drugs with defects that may leave a patient serious injured or dead. Recalls should be distinguished from what are called market withdrawals, which are a manufacturer's private decisions either to make a correction or discontinue the distribution of a drug, sometimes for reasons other than safety.
While the fact that a drug was recalled may be helpful to an injured patient's case, someone who wants compensation for things like extra medical bills, lost wages and pain and suffering will need to file a products liability case against the manufacturer of the drug.