Auto insurance is not for 'if' but rather for 'when' it happens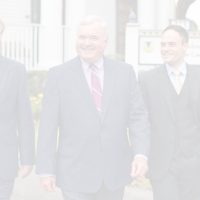 Do you have auto insurance only because you have to comply with the minimum coverage laws of Florida, or for protection? If you have the minimum required insurance, it is certainly better than having nothing, and it might cover financial losses if you have a fender-bender. However, if you are involved in a serious accident that leaves you with a car that is a write-off and injuries to you and others, minimum coverage will fall far short.
Minimum insurance coverage
Minimum required auto insurance vary from state to state. In some states, it is 25/50/25 coverage, and in others, it is 10/20/10. But what does that mean? The three numbers represent the liability limits that the insurance provider will pay if you are in an accident — in thousands.
Thus, if you are the at-fault driver in an accident, the first number is the maximum amount that your insurance will pay per injured person — not yourself. The second number is the total limit for all injured parties, and the third number represents the maximum amount of coverage you have for property damage that you caused. These numbers show that you will be legal with minimum coverage but not necessarily safe. You have an option to buy auto insurance with more comprehensive coverage.
Uninsured and underinsured coverage
If another driver strikes you or your car, that driver's insurance must cover your damages. However, if he or she has no insurance or not enough coverage, your insurance can cover costs if you have the following additional coverage:
Property damage coverage for the damage to your car — up to a specified amount
Bodily injury coverage for medical expenses, pain and suffering, and lost income
This Uninsured and Underinsured coverage might also be effective if a hit-and-run driver strikes you or your vehicle.
Bodily injury coverage
Taking out additional bodily injury insurance will ensure coverage of the cost of injuries to the other person along with legal defense fees if the other party sues you for damages. Bodily injury insurance typically covers the following:
Medical expenses
Funeral and burial costs if applicable
Pain and suffering
Loss of income
Legal fees for defending a lawsuit
Med Pay coverage
You will need additional insurance to cover your medical expenses, regardless of who was at fault. Basic, mandatory auto insurance covers the other person's expenses. Medical payment insurance includes the following:
All necessary medical services
Ambulance or EMT
ER visits
Doctors' bills
Chiropractic treatments
Funeral and burial costs
If you add Med Pay coverage to your insurance, you can set the limit, and you and every other injured person in your vehicle will have coverage up to that limit.
You also have an option to add Gap Insurance, which will come in handy if your vehicle is a write-off and you still owe money on it. Furthermore, you can add coverage for property damage to ensure sufficient coverage if you cause damage to more than one vehicle.
Legal counsel is available
With all the intricacies of the different types of insurance coverage, and with an insurance agent's eagerness to earn as much commission as possible, it might be a good idea to get an experienced Florida personal injury attorney in your corner. Not only can a lawyer provide guidance with the choice of insurance but also throughout any legal proceedings should you have an auto accident.