Brain injuries implicated in many wrongful death cases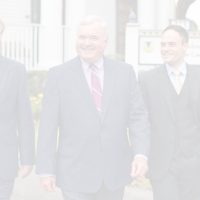 According to the Centers for Disease Control and Prevention (CDC), traumatic brain injuries (TBI) are implicated in almost a third of all deaths. Even if a TBI is not immediately fatal, it can certainly be life-altering. Yet, in many cases, such injuries may not present themselves right away and go undetected for a matter of days or in some cases, weeks. Until a brain injury heals, a secondary trauma to the head can be fatal.
Brain injuries generally fall into one of two different categories. Those brain injuries caused by an external force, like a car or boating accident, a fall, or an object, are the ones known as traumatic brain injuries. While a TBI can be relatively minor, like a mild concussion, they also include devastating injuries like penetration of the skull and brain tissue by an object. These are the types of injuries that are found in many types ofwrongful deathcases.
The other category of brain injury is known as an acquired brain injury. They can be just as deadly as a TBI but rather than being caused by trauma, they result from a lack of oxygen to the brain. Lack of oxygen kills brain cells. If the brain suffers from a complete lack oxygen, the condition is known is anoxia; if oxygen is still getting to the brain but in an insufficient amount for the organ to function, the condition is called hypoxia. In a situation such as a boating accident, a victim could potentially suffer from both a TBI in the accident, and if subsequently submerged in the water, succumb to an acquired brain injury.
If a loved one has suffered from a fatal brain injury, the help of a seasoned attorney can be invaluable. When the incident that gave rise to a fatal brain injury was caused by the actions of another person or entity – intentionally or otherwise – the victim's loved ones may be able to initiate a wrongful death action. Doing so will not compensate for the loss of a loved one, but it can help a family recoup some of the expenses incurred for medical treatment, loss of companionship, and lost income.
Source:Centers for Disease Control and Prevention, "TBI: Get the Facts," accessed Jan. 30, 2018