What damages are available through a wrongful death claim?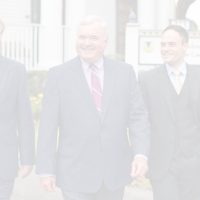 Individuals who lose loved ones through accidents and intentional acts of violence often have survivor rights to pursue civil wrongful death claims. In Florida, wrongful death claims must be initiated by the personal representatives of the decedents and on behalf of close relatives of the decedents who relied upon them for love and support.
When a wrongful death claim is filed, the pleading parties may seek different forms of damages. Survivors may seek compensation for the financial value of the lost support and services their deceased loved one would have provided to them into the future, as well as compensation for the companionship and protection they lost when their loved one perished. Survivors may request compensation for their pain and suffering, as well as recompense for the medical and funeral bills that had to incur to provide for their deceased loved one up to the end of their life.
Although, wrongful death claims cannot bring individuals back from the dead, they can be useful legal tools for families that are left in precarious financial situations, following the deaths of high earning members of their households. Like other personal injury-based claims, wrongful death claims must be filed within the applicable statutes of limitation, and for this reason, it can be helpful for interested readers to consult with legal professionals about the timelines they may have to follow to bring their lawsuits in a timely fashion.
The loss of a family member is a traumatic, difficult event. The pain of losing someone so vital to the health and wellness of a household can be exacerbated when financial woes grip them in the wake of the loss. For some, wrongful death lawsuits provide legal means of pursuing financial recompense from the party or parties that caused their loved ones to lose their lives.