Altaire Pharma recalls ophthalmic products over sterility issues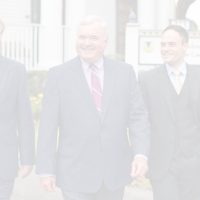 On behalf of Anderson & Anderson posted in products liability
Product recalls typically occur when a manufacturer or retailer finds a safety issue or defect with a product. These recalls may be issued voluntarily by the companies who made the product in question or they may be enforced by the government authorities that regulate and administer legal safety standards In some cases, the government may also issue a directive to a manufacturer to issue a recall.
Among the infinite gamut of products we use in our everyday lives, medicine is one such product which has undergone rigorous testing for safety and efficacy before it becomes available on the market. However, sometimes issues arise that instigate a recall. Recently, Altaire Pharmaceuticals, Inc. released notice of a voluntary recall of its multiple ophthalmic medications owing to management concerns about inadequate quality assurance processes related to critical systems at its manufacturing facility.
Several products that include 91 lots of over-the-counter drugs sold at Walmart and other stores, and another 59 lots of prescription drugs manufactured by Altaire exclusively for Perrigo Company, were recalled due to potential sterility concerns. Perrigo engages in distribution of the drugs to retailers. So far, the company claimed through its website that it has not received any reports of the drugs falling outside of sterility standards. Readers may visit the website of the company or the FDA for a complete list of the drugs being recalled.
The law grants consumers a number of remedies for the injuries caused by an unsafe drug. People who suffer injuries from a defective drug may file a product liability lawsuit against the manufacturer in hopes of recovering their damages, which may include medical expenses, hospital bills, and lost wages. A group of affected people has the option to initiate a class action lawsuit for being injured by a defective drug.
The legal process involved may comprise of different complex theories of the law such as strict liability, negligence, breach of warranty, and product liability. If you or anyone in your family has suffered an injury caused by a defective drug, then you may consider seeking the assistance of a personal injury lawyer who can guide you through the legal process.