Can a Parent Sue for a Child's Injuries in Florida?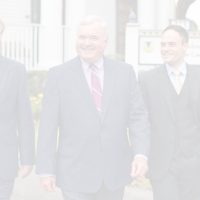 Children are just as likely to be seriously injured in an accident as adults are, arguably even more so. When your child has been injured, they still have the same legal rights as an adult but are unable to act on them due to their age. As your child's parent or legal guardian, it is up to you to be their advocate in their time of need.
A personal injury attorney in Florida may be able to assist you in seeking maximum compensation on your child's behalf, depending on what type of accident they were involved in and the circumstances of your case. Continue reading to learn more about what your child's rights are in Florida and the various damages that could be recovered should you choose to take legal action against the at-fault party.
Your Child's Legal Rights in Florida
When a child is injured due to the actions of another, they still have the right to compensation for the impact that the accident has had on their life. Parents and guardians can then take civil action against the individual or entity that is ultimately at fault for causing the child's injuries. Some of the different accidents children suffer injuries in often include:
If you are considering filing a civil lawsuit in Florida, it may be well advised to consult with an attorney prior to moving forward. This way, you can get help from a legal professional who can assist you in building your claim. Establishing fault, gathering evidence, and quantifying your child's losses can all be handled by your lawyer while you focus your time and energy on your child's recovery.
Personal Damages Your Child Could Be Entitled To
Calculating the value of a child's damages can also be tricky, as we do not just consider the current and obvious ways their life has been affected by their injuries but any impacts to their future, as well.
We have to take into consideration how the injuries have impacted the child's ability to earn a living, build relationships, have self-confidence, and even just enjoy their life. That's extra challenging when they have so much life left ahead of them.
These are often more difficult to quantify, too, especially in young children. In addition to these losses, we will also seek repayment for any current and future medical expenses your child's injuries will incur so you don't get stuck with thousands of dollars in medical debt years after the accident.
There are many other damages that your child may be deserving of that can be discussed on a case-by-case basis, including inconvenience and pain and suffering, to name a few.
Get in Touch with a Compassionate Florida Personal Injury Lawyer
To learn more about being an advocate for your kid and to get answers to your questions about the personal injury claims process, speak with a Florida personal injury lawyer at Anderson & Anderson. Our firm offers complimentary claim assessments to parents and guardians of injured children across the state.
You can meet with our attorneys by giving our office a call at 813-251-0072 or completing the brief contact form located below.