Can I Sue the Drunk Driver Who Caused My Crash in Florida?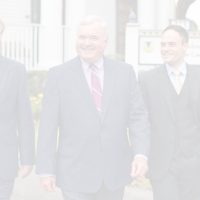 Unfortunately, despite the fact that the impact of drunk driving has been well documented over the years and groups like MADD have made an effort to reduce the number of drunk drivers on the roads through education and resources, drunk drivers continue to be prevalent across the country and in Florida.
If you have been seriously injured in a crash caused by a drunk driver, you can take legal action against them and seek to recover compensation for all you've been through when you file a personal injury claim against them. Below, we go into further detail about how civil court differs from criminal court and everything you need to know about suing a drunk driver in Florida.
The Difference between Civil and Criminal Court
When you pursue a civil lawsuit, this is much different than the criminal charges that the drunk driver will probably be facing. In criminal court, the prosecutor files criminal charges against the drunk driver. Penalties associated with a conviction for a drunk driving charge in Florida might include jail or prison time, fines, community service, probation, and more.
In civil court, however, the injury victim (you) will file a civil lawsuit against the drunk driver in hopes that the judge will find them liable for the cause of the accident. When this happens, the victim may then be awarded compensation for the various ways their life has been devastated by the car accident.
Additionally, the burden of proof in criminal cases and civil claims is different. Criminal court requires the jury to find a defendant guilty beyond a reasonable doubt, whereas civil court only needs to establish liability based on a preponderance of the evidence. This means that the evidence presented clearly indicates that the drunk driver is more than likely at fault.
Bringing a Claim against a Drunk Driver in Florida
One of your first steps after being injured by a drunk driver is to consult with an attorney. Your Florida lawyer will be better prepared than you to handle legal details, such as the filing of your insurance claim, negotiations with the insurance company, building the case against the drunk driver, and quantifying your car crash damages.
Damages consist of all of the ways your life has been affected by the auto crash. Some of the most commonly sought damages in accidents caused by drunk drivers include:
Loss of enjoyment of life
Pain and suffering
Healthcare costs, supplies, and equipment
Loss of income and earning capacity
Inconvenience
Disfigurement and/or scarring
Loss of companionship and love
Loss of household services
Contact a Florida Car Accident Lawyer
The drunk driver responsible for causing your collision should also be responsible for repaying you for the damage they've done to your life. You can get in touch with a qualified Florida car accident lawyer at Anderson & Anderson to learn more about bringing a civil claim against the drunk driver in your case. We can be reached by phone at 813-251-0072 or via the brief contact form located below.