What to do After a Florida Car Accident
Being involved in even a minor car crash can be frightening, stressful, and potentially expensive. There are, however, immediate steps that motorists can take to help improve their chances of filing a successful claim later on down the road. To learn more about these steps, or for help with other questions about car accident recovery, consider contacting a Tampa car accident lawyer.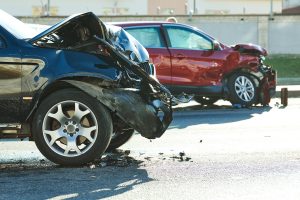 Calling Law Enforcement
After being involved in a collision, motorists should attempt to pull their vehicles over to the side of the road, preferably in a well-lit location. Afterwards, they should check on the health and well-being of the parties involved, and if necessary, call an ambulance. Even if a collision was relatively minor, a motorist should still consider calling the police. They can provide emergency care and make sure that the scene is secure, while also starting an investigation into the cause of an accident. Police reports often end up proving to be an invaluable source of information for injured parties who are attempting to prove liability.
Exchanging Information
Once it is safe to do so, the parties can then exchange information, including their names and contact information. They should also make note of:
The other driver's insurance provider and policy number;
The other person's driver's license and license plate number;
The color, type, and model of the vehicles involved; and
The location and time of the accident.
This information will all be necessary in the event that a driver's PIP policy doesn't cover the entirety of his or her losses.
Collecting Evidence
It's also a good idea for accident victims who can do so safely, to snap a few pictures or take a video of the accident scene, with special attention paid to the vehicles' resting positions, any vehicular damage, the road and weather conditions, and physical injuries. Even photographs of skid marks can be used to help prove how long it took the drivers to come to a stop, which in turn, can be indicative of speeding or distracted driving. Noting the locations of nearby traffic lights and businesses or residences can also be helpful, as they may have video recordings and surveillance footage of the accident. Motorists may also want to take note of the presence of any eyewitnesses who saw the accident occur and who could later testify as to the cause of the crash. If police officers are at the scene of the accident, they will most likely take down this information and may even include statements made by those individuals, but it's still a good idea for motorists to seek out the names and contact information of witnesses as well.
Set Up a Free Consultation Today
If you were hurt in a car accident, you may be feeling frightened and unsure of your next steps. Fortunately, you don't have to go through this process alone. To learn more about how our dedicated team of experienced Tampa car accident attorneys and support staff at Anderson & Anderson can help with your case, call 813-251-0072, or fill out one of our online contact forms today.
Source:
forbes.com/advisor/car-insurance/what-to-do-after-accident/