What to Do when Hurt on Someone Else's Property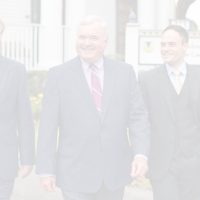 Suffering an injury on someone else's property, whether it be private property or a place of business, could mean that you are entitled to compensation for your losses, depending on the circumstances surrounding your accident. Below, we discuss some common premises liability injuries, the property hazards that can cause them, and what you should do to bring a claim against a property owner.
Types of Property Hazards and Injuries They Cause
The most frequently seen premises liability accidents are slip-and-falls. These can be caused by broken walkways, wet floors, cluttered floors, or anything else that disrupts a person's ability to walk freely.
Other examples of ways you could be injured on someone else's property include inadequate maintenance of the property, inadequate security measures on a property building or business, defective or malfunctioning elevators and escalators, and in some cases, dog bites. As you can imagine, these various types of accidents can cause a wide range of injuries, such as:
Amputations
Emotional trauma
Back injuries
If you have been diagnosed with any of the aforementioned injuries or another injury caused by a hazard on someone else's property, consulting with an attorney is the first step you should take in seeking repayment for their negligent actions.
Bringing a Claim against a Negligent Property Owner
Nearly any time someone is injured on the property of another, if there are grounds for the pursuit of a personal injury claim, that claim will be against the owner of the property. However, there are certain instances under which the property owner cannot be held accountable for the injuries you sustain on their property.
The first is the open and obvious rule, which states that if you've been warned of a danger or if the hazard would be clearly visible to other like-minded individuals, and you choose to not take precautions, the property owner cannot be found liable for the costs of your injuries. Property owner liability will also not apply if the person who was injured was trespassing at the time they were injured.
Once you meet with your Tampa lawyer, they will begin gathering the evidence needed to establish culpability, including witness statements, photographs, medical documentation, and expert testimony, among others, so you can ideally be awarded the compensation that's yours.
Meet with a Tampa Premises Liability Lawyer
Having to deal with the consequences of someone else's irresponsible actions is a burden no one should have to bear. Fortunately, you can take legal action against them and seek repayment for the suffering you've been forced to endure.
If you are interested in opening up a claim against a property owner you believe is responsible for the cause of a serious injury you sustained, meet with a Tampa premises liability lawyer at Anderson & Anderson to discuss your case. Your no-obligation claim review can be scheduled by calling our office at 813-251-0072 or by filling out the quick contact form we have included below.