Can I Recover Compensation after a Hit-and-Run Accident?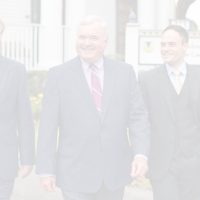 Being involved in a hit-and-run accident can be a traumatizing and enraging experience all at once. After all, the responsible thing to do after striking another vehicle would be to stop, assess the damage, contact the police if necessary, and exchange auto insurance information. Unfortunately, hit-and-runs are more common than you might think.
Thankfully, law enforcement has several different ways that they can figure out who is responsible for hitting you, and the majority of hit-and-run investigations will eventually reveal who the culprit is. When this happens, not only will there likely be criminal charges filed, but you'll also have the opportunity to file a lawsuit against them so you can recover the compensation you're entitled to.
Building Your Hit-and-Run Accident Claim
If you're thinking that you can't get started on your case because you don't know who hit you, we have good news: You can! Although establishing fault is of utmost importance to the success of your claim, that doesn't mean we can't at least begin gathering the evidence we need to support our case. This evidence might include:
Witness statements
Photographic documentation
Medical records
Video surveillance
Police reports
More than likely, the driver who hit you was driving while distracted, operating their vehicle under the influence of drugs or alcohol, uninsured, driving with a suspended license, or even driving with a warrant out in their name (although there could be any number of different reasons why they fled the scene).
However, this individual's problems shouldn't become yours, which is why we'll do everything possible to hold them accountable once law enforcement is able to identify them.
Losses the Reckless Driver Should Compensate You For
Your Florida car accident lawyer is prepared to work tirelessly to ensure that every single loss is taken into consideration when calculating the value of your hit-and-run claim. These losses will vary on a case-by-case basis, but many car crash survivors seek compensation for damages that include:
Coverage of healthcare costs and equipment
Income you lost out on 
Lost quality of life
Loss of guidance, companionship, and love (especially in wrongful death cases)
Damage to your future potential earnings
Pain and suffering 
Costs of hiring household services
Costs of repairing or replacing your vehicle
Mental anguish
Additionally, since the driver will likely be facing criminal charges, the court may find that they should be ordered to pay you punitive damages as the court's own way of imposing their own form of punishment on top of compelling the hit-and-run driver to repay you for your losses.
See How a Car Crash Lawyer Can Help with Your Civil Claim
Hit-and-run drivers should be punished for their irresponsible actions, and while you can't do much about any criminal charges that may be filed, you can take matters into your own hands by bringing a civil claim against them with the help of a qualified car accident lawyer at Anderson & Anderson.
Schedule your free claim assessment by  completing the quick contact form at the bottom of this page or calling our office at 813-251-0072.