What Types Of Damages Can I Recover After A Florida Car Accident?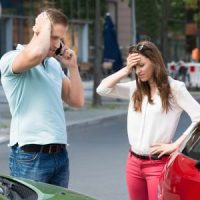 In Florida, motorists, cyclists, and pedestrians who can prove that someone else caused their car accident could be entitled to financial compensation. When awarded as a part of a personal injury claim, this type of compensation is known as damages and the amount that a person can collect will depend on the specific facts of his or her case.
Compensatory Damages
There are two main types of damages in Florida: compensatory damages and punitive damages. Compensatory damages, as their name implies, are intended to compensate accident victims for the costs they incurred because of their collision. Compensatory damages include reimbursement for:
The cost of any medical expenses associated with an accident-related injury, including everything from expenses stemming from the initial diagnosis and treatment to rehabilitation and future care;
Lost wages incurred because of an accident victim's inability to work while recuperating from his or her injuries;
The cost of replacing or repairing property damaged in the accident, including a vehicle;
Permanent disability resulting in a future loss of income, which applies in cases where a person's injuries are so severe that he or she is unable to earn the same pre-accident wages;
The physical pain and suffering that a person endured because of his or her injury; and
The emotional distress experienced because of the collision and resulting injuries, which includes anxiety and depression.
How much a person can recover in compensatory damages is dictated by a variety of factors, including the severity of the injury, the degree of negligence exhibited by the parties, and the number of drivers involved. Injured parties will also need to provide compelling evidence to back up their claims for damages. This evidence could include everything from medical bills and treatment records to vehicle repair invoices and eyewitness testimony.
Punitive Damages
The second type of damages that can be awarded in Florida personal injury cases are known as punitive damages. Punitive damages are only issued when there is evidence that an accident was the result of intentional or egregiously negligent actions on the part of the defendant. Punitive damages aren't awarded as often as compensatory damages, as they are intended to punish the at-fault party. These kinds of damages are also a bit different in that the state has placed a cap on how much a plaintiff can receive. As a general rule, plaintiffs cannot receive more than three times the amount of their compensatory damages award, or $500,000 per individual, whichever is lower. There are, however, exceptions to this rule in cases where a defendant intended to hurt the plaintiff.
Reach Out to Our Experienced Tampa Car Accident Lawyers
At Anderson & Anderson, our dedicated team of Tampa car accident lawyers and support staff have been helping our clients recover compensation for their accident-related losses for more than 35 years. We know the local court systems and are well-versed in the legal strategies that are most likely to bring our clients success. For help rebuilding your own life after a crash, call our office at 813-251-0072 and set up a free consultation with a member of our legal team today.
Sources:
m.flsenate.gov/Statutes/768.81
leg.state.fl.us/statutes/index.cfm?App_mode=Display_Statute&URL=0700-0799/0768/Sections/0768.72.html