What is Florida's 14 Day Accident Law?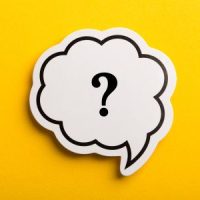 Florida is a no-fault state, which means that when motorists are involved in car accidents, they must first file claims with their own PIP insurance providers when attempting to recoup their losses, regardless of who caused the crash. Only when these limits have been exhausted, or when a motorist's injury qualifies as serious, can he or she step outside of the no-fault system and seek compensation directly from the at-fault party. There are, however, rules that go along with receiving reimbursement from a PIP insurer. Claimants must, for instance, file their claims within a certain time frame and must also seek medical attention within two weeks of their crash. Accident victims who fail to comply with these rules could end up barred from recovery, even when they weren't at fault for an accident.
PIP Insurance in Florida 
Under Florida law, all motorists are required to carry Personal Injury Protection (PIP) coverage of $10,000. This kind of policy is known as no-fault insurance because it entitles policyholders to coverage regardless of fault for an accident. These policies kick in whenever a driver is injured in an accident and cover portions of an injured party's medical bills and lost wages. However, in order to qualify for this coverage, a claimant must satisfy certain requirements, including the 14 day accident rule.
Seeking Medical Care 
Florida's 14 day PIP accident law requires accident victims to seek medical care within two weeks of their car crashes. Those who fail to do so won't be able to collect reimbursement from their PIP insurance providers. To qualify for coverage, an accident victim will need to seek initial services and care from a qualified healthcare professional, which can include emergency room providers, primary care doctors, and emergency medical technicians. As long as a person seeks this care before the 14 day deadline has expired, he or she should have very little trouble recovering compensation for their medical bills and lost wages from their PIP insurance provider.
Emergency Medical Conditions 
Unfortunately, PIP benefits are not unlimited. For instance, someone who suffered a non-emergency medical condition would be limited to $2,500 in recovery for his or her medical bills. Those who suffer an emergency medical condition, on the other hand, could be entitled to:
Up to 80 percent of their expenses for medically necessary services; and
Up to 60 percent of their lost income.
Claimants who suffer emergency medical conditions and who seek medical attention before the two week deadline expires could receive the maximum amount of benefits under their PIP policies. This could, however, leave those with only the minimum coverage of $10,000, in a tough spot financially. In these cases, the injured claimant may need to seek compensation by filing a personal injury claim in court.
The Right Size Law Firm to Meet Your Needs 
If you were injured in a car accident in Florida, there are steps that you'll need to take immediately to improve your chances of filing a successful claim, including complying with the 14 day accident rule. To ensure that you don't run afoul of this, or another Florida law when filing your claim, please reach out to our experienced Tampa car accident lawyers at Anderson & Anderson today.
Sources: 
leg.state.fl.us/Statutes/index.cfm?App_mode=Display_Statute&URL=0600-0699/0627/Sections/0627.736.html
flhsmv.gov/insurance/