Protecting Yourself from Road Rage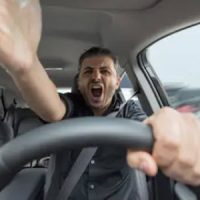 Driving in Florida has become increasingly frustrating for many long-time residents, with prolific construction projects and more cars on the road leading to congestion at all times of the day and night. Unfortunately, this frustration can lead to more alarming problems, like road rage, which poses a very real risk to other road users. Drivers who are involved in collisions with aggressive drivers do, however, have legal recourse, so if you were injured in a crash caused by a reckless driver, it's important to speak with an experienced Florida car accident lawyer about your legal options.
Understanding Road Rage 
Road rage is a term used to describe the types of aggressive behavior often exhibited by drivers who are experiencing driving-related stressors. It can take a number of different forms, including:
Aggressive tailgating;
Swearing and making rude gestures;
Verbal confrontations;
Intentionally causing collisions;
Swerving into other lanes;
Speeding; and
Changing lanes unsafely.
While this type of behavior is often caused by frustration over traffic congestion, it could also be the result of impatience, miscommunication, and personal stressors. Whatever the cause, road rage can be very dangerous for any other road users, including other drivers, as well as pedestrians and cyclists.
Avoiding Road Rage Incidents 
Aggressive driving and road rage can quickly escalate and result in dangerous situations, like accidents or physical roadside confrontations, so it's best for drivers to do all they can to avoid becoming involved in such an exchange by:
Getting out of the way of aggressive drivers;
Remaining relaxed;
Avoiding making eye contact or returning rude gestures;
Moving over to the right lane;
Staying in well-lighted and well-trafficked areas; and
Reporting the driver's actions to law enforcement as soon as safely possible.
If, however, taking these steps isn't enough and a person ends up involved in an accident with an aggressive driver, then he or she should maintain a safe distance from the driver, report the accident immediately, and avoid engaging with the other party. Once the police arrive, they can ensure that the accident victim is safe by restraining the other party if necessary. The police report they create will also take note of any dangerous or aggressive behavior exhibited by the at-fault driver prior to or after the crash. This information could prove critical to the outcome of an eventual personal injury case.
Call Our Office Today 
Although recovering compensation after a road rage accident won't erase the terror of being involved in that kind of experience, it can go a long way towards helping accident victims get the support they need while they heal. If you were injured in a road rage incident, don't hesitate to call the experienced Tampa car accident lawyers at Anderson & Anderson for help. Our compassionate law office can help you determine your next steps, which may involve negotiating with insurers or even taking a case to court. Call us at 813-251-0072 or send us an online message to get started on your case today.
Sources:
 safety.fhwa.dot.gov/speedmgt/ref_mats/fhwasa09028/resources/Smooth%20Operator%20Brochure.pdf
washingtonpost.com/wellness/2022/04/19/road-rage-pandemic-safety-tips/