Automobile design defect in Toyota Prius sparks recall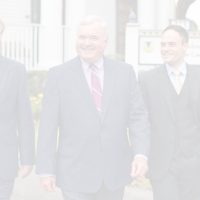 While the news has had a great number of stories about recalls due to a defective auto part that has led to injuries and even death due to airbag malfunctions, this is not the only issue that car companies are dealing with when it comes to a necessary product recall. People in Florida and throughout the world must be attentive of dangerous problems with vehicles that go beyond those that are the first story on the news. Those who believe they or a loved one might have been injured because of a problem with an automobile design defect should make sure that they understand the concept of a products liability lawsuit.
One recent defect in particular is from Toyota as they have had to recall a model of the Prius sedan because of an issue with its parking brake. A total of 340,000 vehicles have been recalled across the world. That includes 92,000 in the United States for models from 2016 and 2017. The company states that the issue with the parking brake could render it inoperative. If this happens and the driver gets out of the car while the transmission remains in a gear that is not "park" with the car running, the vehicle can roll and lead to an accident.
The company has been informed of accidents, people being hurt and even dying as a result of this problem. A spokesman for the company has downplayed these reports saying that they are being examined in depth, but have not yet been confirmed as having to do with the parking brake problem specifically. Owners of the vehicles will be told whether their model needs to be recalled later this year; they will not have to pay for the repairs.
Although it is still unclear as to the extent of the injuries and deaths that might have occurred due to this defect with the Prius parking brake, people who believe they might have been affected must be aware of this issue. Those who believe they or a loved one might have been hurt or killed as a result should protect their interests by discussing a potential case with an experienced attorney as soon as possible.
Source: USA Today, "Potentially deadly brake defect triggers Toyota Prius recall," Nathan Bomey, Oct. 12, 2016