Florida's Motorcycle Fatality Rate Among Highest in U.S.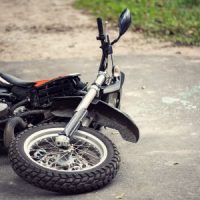 Fatal traffic accidents have been steadily increasing across the country in the last decade. This has proven to be true not only for occupants of passenger vehicles, but also for pedestrians, cyclists, and motorcyclists. Tragically, motorcycle accident fatality rates in Florida are among the highest in the country, with 347 people losing their lives so far this year.
Motorcycle Fatality Rates Are On the Rise 
Sharing the road with others has perhaps never been more dangerous for motorcyclists, especially in Florida, which regularly reports some of the highest motorcycle fatality rates in the country. In fact, the number of annual motorcycle fatalities has doubled in the last 20 years. These numbers took a big jump between 2020, when there were 8,045 motorcycle accidents and 552 fatalities and 2021, when there were 8,649 accidents that resulted in 621 fatalities. The number of motorcycle accidents increased even further in 2022, when there were 9,156 crashes, although fatalities were a bit lower, at 590. So far in 2023, there have been 5,893 motorcycle accidents and 347 fatalities. As these numbers reveal, motorcycle accident rates in Florida have increased steadily over the last few years and tragically, fatalities have essentially kept pace with that increase.
Why Florida's Motorcycle Fatality Rates are So High 
There are a lot of factors that contribute to the alarming motorcycle fatality trend in Florida. One is simply that there are more riders on our roadways, with many motorcyclists drawn to our state because of its balmy weather and scenic routes. Unfortunately, the more motorcyclists there are on the road, the more likely it is that they will be involved in an accident. Increasing traffic across the state, as well as higher speed limits, and a lack of road maintenance resulting in potholes, uneven grading, cracked asphalt, and standing water, also play a role in the number of motorcycle accidents occurring on Florida's roadways.
Post-Accident Recovery 
When it comes down to it, most accidents, including motorcycle crashes, are the result of driver error and so are totally avoidable. This can be especially frustrating for motorcycle accident victims and their families, who are forced to shoulder expensive medical bills and potentially grapple with permanent disability or even the loss of a loved one. Fortunately, it is possible for injured parties to seek compensation for their accident-related losses, including medical bills, lost wages, property damage, and pain and suffering. In the case of a fatal accident, affected family members could even seek wrongful death damages.
Call Our Experienced Tampa Motorcycle Accident Attorneys 
It's important to remember that motorcycle accident victims and their families do have legal options when it comes to recovering compensation from an at-fault driver after a crash. To hear more about these legal options or for an assessment of your own case, please reach out to the experienced Tampa motorcycle accident lawyers at Anderson & Anderson today. Our attorneys and large support staff will work diligently on your case. Call our office at 813-251-0072 to get started.
Sources:
flhsmv.gov/traffic-crash-reports/crash-dashboard/
wtsp.com/article/news/regional/florida/florida-no-4-motorcycle-deaths-us/67-5f9e4626-45db-4e90-9a9a-375af3587863