FDOT's New Wrong-Way Driving Initiative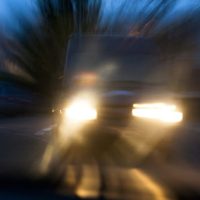 Of the many types of dangerous car accidents in which a person can be involved, wrong-way collisions are perhaps the most devastating. Also known as head-on crashes, these kinds of accidents occur when two vehicles, driving in opposing directions, strike each other head-on. In these cases, one driver is almost always at fault for the crash because he or she drove against the flow of traffic. There are a lot of reasons that a motorist might make this error, but most involve drunk driving, falling asleep at the wheel, or even being unfamiliar with the area. To help combat the increasing numbers of wrong-way crashes occurring on our nation's roadways, the Florida Department of Transportation (FDOT), recently announced the creation of a new wrong-way driving initiative.
Factors that Increase the Risk of Wrong-Way Accidents 
While head-on crashes are relatively rare, they are almost always deadly when they do occur, as they often occur at high speeds. Tragically, these kinds of accidents are usually avoidable, as they are linked primarily to driver error. There are a few factors that significantly increase a person's chances of being involved in a wrong-way crash, including:
Alcohol impairment, which has been linked to as many as six out of every ten wrong-way crashes;
Age, with both young and inexperienced drivers and senior drivers causing the majority of wrong-way accidents in Florida; and
The time of day, with more than 50 percent of wrong-way accidents occurring between the hours of 12:00 a.m. and 6:00 a.m.
Which of these factors affected a case will have a significant impact on who can be held liable for a wrong-way crash.
FDOT's Wrong-Way Driving Initiative 
FDOT recently launched a new Wrong-Way Driving (WWD) Initiative to conduct research on wrong-way driving, with primary focus being given to off-ramps with higher rates of these kinds of accidents. Of the 1,447 off-ramps the agency investigated, 520 were found to be hotspots for wrong-way accidents. The FDOT also evaluated a number of countermeasures to help reduce the number of wrong-way accidents that occur at these off-ramps, including the use of LED highlighted wrong-way signs with alerts systems that:
Detect when a vehicle is traveling in the wrong direction;
Activate the lights on the sign to notify the driver of the danger;
Send an alert to law enforcement; and
Broadcast an alert using electronic message boards to notify drivers who are driving in the area.
It is hoped that these measures will go a long way towards preventing wrong-way accidents, which are some of the most dangerous of any type of crash.
Our Family Fighting for Yours 
Wrong-way accidents tend to be life-changing for the occupants and loved ones of at least one of the vehicles. If your own relative was involved in such a crash, please call Anderson & Anderson to speak with an experienced Tampa car accident lawyer who can advocate on your behalf. You can reach us at 813-251-0072 or via online message.
Sources:
 cbsnews.com/miami/news/fdot-launching-new-initiative-to-crackdown-on-wrong-way-drivers/
fdot.gov/traffic/teo-divisions.shtm/cav-ml-stamp/Wrong-Way-driving