Tips for Driving During Florida's Rainy Season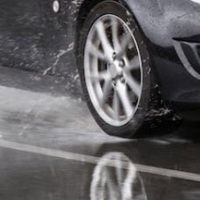 As anyone who lives in Florida knows, the rainstorms in our state are not typical. As a peninsula that is surrounded by water, our state experiences high levels of humidity, which in turn leads to heavy thunderstorms between May and October. In fact, Florida has more storms than any other state in the country. Unfortunately, these kinds of weather conditions can be dangerous, especially for motorists. There are, however, some steps that drivers can take to help avoid being involved in a car accident during the 2023 rainy season in Florida. Read on to learn more about the precautions you can take.
Drive Slowly and Increase Following Distance
 Although it may seem obvious, one of the best ways to avoid a crash in rainy weather is to slow down, as it's simply a lot more difficult to control and/or stop a car when the road is slick. It's also a good idea to increase your following distance, as this will give you more time if a vehicle suddenly stops in front of you. And remember, all vehicles handle differently, so be sure to take the type of vehicle into account when assessing your following distance. A heavy commercial truck, for instance, takes a lot longer to come to a complete stop, especially when the conditions are wet.
Use Care When Changing Speed 
While drivers should slow down when driving in the rain, it's also important to use care when changing speed. Accelerating and decelerating suddenly, for instance, can be very dangerous when the roads are slick, so when approaching curves or a stop sign, start decelerating earlier than you normally would. Keeping your speed slow and steady, and only increasing or decreasing your speed incrementally will give you more time to react in the event of an emergency.
Turn On Your Headlights 
Another thing that drivers can do to help prevent rainy weather car accidents is to turn on their headlights. Visibility tends to get reduced a lot during summer rainstorms and using your headlights can help alleviate this problem. Be sure to only use your low beams, as high beams will reflect light off the raindrops and so won't actually help you see. High beams are also more likely to blind oncoming traffic.
Get Off the Road 
If the weather gets too severe, don't be afraid to get off the road entirely. It's not uncommon, during Florida summer thunderstorms, for the torrential downpour to make it nearly impossible to see through the windshield. If you get stuck in a storm like this, you should avoid driving at all costs, but should pull over to the side of the road and wait for the storm to pass.
Protecting Tampa Accident Victims 
At Anderson & Anderson, our compassionate and skilled Tampa car accident lawyers have been helping accident victims across Florida for almost 40 years. We know the kinds of physical, emotional, and financial tolls that car accidents can take on victims and their families and are dedicated to helping our clients shoulder these burdens. To get started on your case, reach out to a member of our support staff by calling our office at 813-251-0072 today.
Sources: 
weather.gov/tbw/RainySeason#:~:
orlandolocal.com/how-to-drive-in-the-florida-rain/