Did Your Accident Result In Permanent Disability?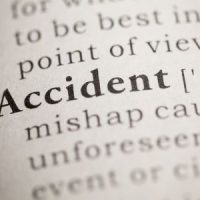 Recovering after an accident is physically grueling and emotionally draining, not to mention expensive. Often, the biggest motivation for accident victims during the rehabilitation process, is the prospect of returning to their pre-accident day-to-day lives. Tragically, full recovery often proves to be out of reach for many accident victims, who struggle with permanent disability for the rest of their lives. To learn more about recovering compensation for a permanent disability resulting from an accident-related injury, feel free to reach out to our Tampa personal injury legal team today.
Examples of Disabling Injuries 
Debilitating injuries can afflict any part of the body, but certain injuries tend to have particularly devastating consequences when they are severe, including:
Traumatic brain injuries, which can result in everything from chronic headaches and memory problems to insomnia and mood swings;
Neck and back injuries, with fractures and herniated discs causing significant pain and limited mobility and in some cases, even paralysis;
Injuries to the eyes and ears, which can cause permanent vision and hearing loss;
Amputations of the hands, arms, feet, or legs; and
Severe burns, which can cause nerve damage, require amputation, and cause permanent scarring.
Sustaining these kinds of devastating injuries can leave victims struggling not only with severe pain, but also forced to shoulder hefty medical bills while they obtain treatment. Unfortunately, treatment doesn't necessarily mean that a victim will be healed completely and even after completing treatment, therapy, and rehabilitation, a person could be left with permanent scarring, limited mobility, chronic pain, and even brain damage.
Financial Recovery for Permanent Disability 
No amount of money can compensate an accident victim for a permanent disability. It can, however, go a long way towards helping injured parties adapt to their new circumstances, pay off debt, and obtain long-term care if necessary. Accident victims who experience permanent disability as a result of an injury can seek compensation for their:
Lost income and benefits;
Past and future medical bills;
Alterations to their home or vehicle;
Protheses and specialized medical equipment;
Long-term nursing care;
Ongoing therapy and rehabilitation expenses;
Emotional distress; and
Pain and suffering.
These damages can play a critical role in helping injured parties obtain the support they need to adapt to their new lives. However, in order to recover these losses, an injured party will need to provide proof not only of those losses (via the production of invoices, receipts, and bills), but also evidence of the at-fault party's responsibility for the accident that caused the injury. This can be a difficult endeavor, which is why it's so important for injured parties to reach out to an attorney for help when they sustain severe or catastrophic injuries.
Tampa Personal Injury Lawyers 
The dedicated Tampa personal injury attorneys at Anderson & Anderson have nearly 40 years of experience helping Florida accident victims with their legal claims. We know the kind of physical, emotional, and financial toll that permanently disabling injuries can take on victims and their families and work tirelessly to help them hold the negligent parties who caused those injuries accountable. Call us at 813-251-0072 or fill out one of our online contact forms to set up a free consultation.
Sources: 
ninds.nih.gov/health-information/disorders/spinal-cord-injury
floridabar.org/rules/florida-standard-jury-instructions/civil-jury-instructions/civil-instructions/#50