Can a Passenger Sue for a Car Accident in Florida?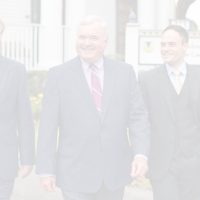 When you're hurt in a serious Florida car accident, it may seem especially unfair. You weren't even driving, so you couldn't have had a part in the injuries you suffered. But can a passenger sue for a car accident in Florida?
Drivers aren't the only ones at risk in a car accident. If you were hurt as a passenger in a serious car accident and you need compensation for your injuries, reach out for guidance from a lawyer before you file your lawsuit.
Identifying the At-Fault Party
When you're hurt as a passenger in a Florida car accident, you first need to determine who's responsible for the car accident. The answer will depend on the details of your car accident, but your lawyer can help you gather evidence and identify the at-fault party.
As a passenger, you typically don't have to worry about taking the blame for the accident. You can instead focus on what happened and who's at fault. For example, you may have seen the other driver swerve into your driver's lane, hitting the car and causing them to lose control. In these cases, that driver may be liable for your injuries.
But what if the driver was at work? For example, they may be a delivery driver or a taxi driver. In these cases, you may be eligible for compensation from the driver's employer. They're responsible for their employees, so they may be the liable party in your settlement or lawsuit.
Compensation for Florida Passengers After an Accident
After being injured as a passenger in a car accident, you may be entitled to compensation for your injuries. Someone was careless, and you shouldn't have to pay for their carelessness. Luckily, you have options following your car accident.
Your compensation should include both economic and non-economic damages. That means all your losses following the accident, even the intangible ones, should be included in your compensation.
Your economic damages may be first on your mind. You may not have to worry about car repairs, but you may have missed work and have been saddled with growing medical expenses because of severe injuries, like concussions or spinal cord damage. These damages should be totaled up and included in your lawsuit.
You can discuss your non-economic damages with your lawyer as well. These intangible damages, like pain and suffering or emotional trauma, can be difficult to calculate without the tools a lawyer can provide. Luckily, your lawyer can help you seek maximum compensation.
Seek Out a Florida Car Accident Lawyer for Help
Being injured as a passenger in a Florida car accident can be frustrating. You're not one of the drivers involved, so how are you supposed to get compensated fairly for your injuries and losses? You may have suffered just as much, if not more, than the drivers.
If you're struggling to sue for a car accident in Florida, reach out for help from the lawyers at Anderson & Anderson. We understand how tough it can be to overcome your injuries, and we're here to help you seek fair compensation. To get started, reach out for a free consultation. Call 813-251-0072 or complete the online contact form to learn more about our services.