Why It Is So Important To Seek Medical Treatment After A Car Accident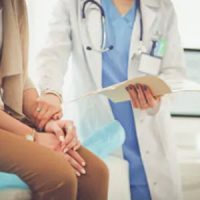 While some people may make it through their entire lives without ever getting hurt in an accident, many are not so fortunate. There are, for instance, thousands of car accidents every year in Florida, in which people sustain injuries ranging from lacerations and bruising to broken bones and head trauma. Even if an injury doesn't seem severe, it is critical for a victim to seek medical attention as soon as possible after the crash. There are a lot of reasons for doing this, the most important of which is to make sure that the victim is ok. It can also, however, have important implications for documenting one's injuries in the event of a lawsuit down the road.
Obtaining a Diagnosis
Accident victims who notice that they are suffering from certain symptoms after a crash should seek medical attention as soon as possible, as this significantly increases the chances of receiving a timely diagnosis. A doctor will be able to run all the necessary tests to determine what the problem is, including: MRI and CT scans, x-rays, ultrasounds, blood and urine tests, and other lab tests. These tests, in combination with a doctor's physical examination will help determine whether a person has suffered any non-obvious injuries, like organ damage or a brain injury.
Timely Treatment
If a medical professional does identify an injury, an accident victim can begin receiving treatment immediately. A few hours can make all the difference when it comes to treating some types of injuries, including internal injuries and head trauma. A person may require surgical intervention, certain medications, or just rest and supervision, all of which can be provided only if an injured party goes to the hospital after an accident.
What if I Don't Seem to be Injured?
It is not uncommon for car accident victims to overlook car accident-related injuries in the moments after a crash. This is partly due to the adrenaline that floods our bodies in stressful situations and can mask symptoms like neck and head pain. In other cases, we may be so worried about a fellow passenger or someone in the other car that we ignore our own symptoms. Sometimes, a person won't start to recognize injury-related symptoms for hours or even days after the crash. Whatever the case, it's a good idea to seek medical treatment after a crash to ensure that you aren't suffering from something that hasn't yet manifested. Taking this step can make all the difference in obtaining timely and effective treatment.
Strengthening Your Legal Claim
There are other reasons, besides those related to your health, why seeking medical treatment after a crash is a good idea. Getting medical attention immediately can, for instance, strengthen a person's claim, making it much harder for an insurer to attempt to unfairly deny a victim compensation. Someone who waits too long to seek medical treatment, on the other hand, will likely face allegations from the at-fault party that the person wasn't really injured in the car accident, but is only trying to capitalize on the legal claim.
Call a Tampa Car Accident Lawyer
At Anderson & Anderson, we have been helping Florida accident victims assert their legal rights for more than 40 years. If you were hurt in a car crash, reach out to our team of dedicated Tampa car accident lawyers and support staff by calling 813-251-0072 for help building your case.
Sources:
forbes.com/advisor/car-insurance/what-to-do-after-accident/
law.cornell.edu/wex/negligence