When To Call A Bicycle Accident Lawyer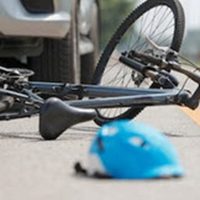 In 2022, there were 7,040 bicycle accidents on Florida roads. Around 6,582 of those crashes resulted in an injury, while 198 led to a fatality. In fact, Florida has been ranked one of the most dangerous states in the country for cyclists. While it is possible for accident victims to obtain compensation for their losses after a bicycle accident from the person responsible for the crash, doing so can be complicated, time-consuming, and expensive, which is why it's so important to have your case assessed by an experienced Florida bicycle accident lawyer.
 Do I Have a Claim?
In Florida, bicycle accident victims who can demonstrate negligence or recklessness on the part of another driver could be entitled to compensation for their losses. In evaluating the strength of a claim, an attorney will assess:
The nature and severity of the victim's injuries;
The number of vehicles involved in the crash;
The parties' insurance coverage;
The cause of the accident; and
Whether the bicyclist contributed to the accident in some way.
The last two factors often prove to be the most important in determining whether an accident victim has a valid claim. If, for instance, the evidence reveals that a driver ignored a traffic light or violated another traffic law before colliding with the cyclist, then the injured party's claim will be deemed a lot stronger. If, on the other hand, the cyclist is deemed to be largely at fault for the crash, then seeking compensation may not be an option. However, just because a cyclist contributed in some way to an accident doesn't bar him or her from recovery. Instead, a court will reduce the victim's damages award in an amount proportional to his or her degree of fault in causing the accident. For an assessment of the strengths and weaknesses of your own case, feel free to reach out to our legal team today.
 How a Bicycle Accident Lawyer Can Help
Gathering, organizing, and assessing the types of evidence that a person will need to file a successful bicycle accident claim is not a simple process. This is where having an attorney on your side can be particularly helpful, as he or she will have the experience and resources to investigate the case thoroughly and effectively. Once this evidence has been assessed, an attorney can then go about building a case against the at-fault party, communicating with insurers, and even attempting to reach an out-of-court settlement. If the latter fails, then a lawyer will be in the best position to take the next step, which may be litigation and will require the presentation of legal arguments and evidence to a judge and jury.
 Schedule a Free Consultation with an Experienced Tampa Bicycle Accident Lawyer
The dedicated and compassionate Tampa bicycle accident lawyers at Anderson & Anderson have a proven track record when representing cyclists in our community who were injured by negligent or reckless drivers. Please contact our legal team at 813-251-0072 for help determining whether you have a case.
 Sources:
flhsmv.gov/traffic-crash-reports/crash-dashboard/
flhsmv.gov/traffic-crash-reports/crash-dashboard/