What Happens at a Deposition?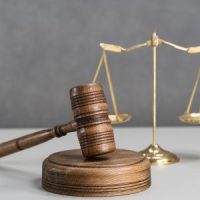 If you are injured in an accident and attempt to seek compensation for your losses from the at-fault party who caused them, you may end up filing a personal injury lawsuit. When this happens, you, the at-fault party, witnesses, or other people involved in your case may need to attend what is referred to as a deposition.
What is a Deposition? 
Personal injury lawsuits can be broken into four main stages: discovery, negotiation, trial, and appeal. Depositions occur during the first stage: discovery, which simply refers to the process of collecting and exchanging evidence for the case. A deposition is an oral examination of a party or witness that takes place before trial, but is given under oath and recorded. During a deposition, attorneys from both sides will ask the parties about the details and circumstances of the accident in question, essentially gathering information to prepare for a trial. Depositions are typically scheduled after the issuing of a subpoena, which will require that the person being deposed appear at a specific place and on a particular date to answer questions. Most depositions take place at one of the offices of the attorneys.
What Kinds of Questions are Asked at a Deposition? 
Accident victims who are deposed for a civil case can expect to be asked questions about:
Their personal information, including what kind of work they do, their education, and their age;
Their medical history, including previous injuries;
The accident itself, including where and when it occurred, the facts surrounding it, and whether there were any witnesses;
Their injuries and losses, including what types of injuries were sustained and where the victim obtained treatment, as well as whether the injured party was forced to take time off from work; and
The effect of the injuries on the victim's life, physically, mentally, emotionally, and financially.
To learn more about the questions you could face at a deposition, reach out to our legal team today.
What is the Purpose of a Deposition? 
The question-and-answer format of depositions mimic the process of giving testimony in court, albeit in an out-of-court setting. The purpose of these proceedings is to give both sides the opportunity to obtain sworn statements from the parties involved in the accident and anyone else who can provide relevant testimony. What is learned during these depositions will largely dictate how the case proceeds, as they enable the attorneys to:
Find out what each party knows about the case;
Gather important information;
Create a written record of testimony that can later be used at court;
Evaluate the strengths and weaknesses of a case;
Find inconsistencies in the witness's testimony; and
Determine witness credibility.
The results of a deposition could determine whether a plaintiff attempts negotiation or goes straight to trial.
Set Up a Free Consultation Today 
Because depositions can have such a significant impact on the outcome of a personal injury case, it is critical for accident victims to have a good understanding of what they can expect. At Anderson & Anderson, our experienced Tampa personal injury lawyers have been helping accident victims navigate the local legal system for more than 40 years and are uniquely equipped to walk you through your own deposition. To get started on your own case, call us at 813-251-0072 today.
Sources: 
law.cornell.edu/wex/deposition
law.uw.edu/news-events/news/2022/preparing-for-a-deposition