The Benefits of Purchasing Uninsured/Underinsured Motorist Coverage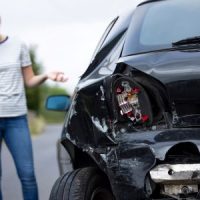 Florida, where an estimated one in four drivers don't have insurance, is a risky place for motorists. This can leave accident victims in a very tough spot financially in the event of a car crash. That's why it's so important for motorists to take added measures to protect themselves from being left on the hook for their accident-related medical bills and vehicle repair costs. One of the best preventative measures that motorists can take is to obtain uninsured/underinsured (UI/UIM) coverage.
Mandatory Minimum Auto Insurance Coverage in Florida 
In Florida, all drivers must carry at least $10,000 in Personal Injury Protection (PIP) insurance and $10,000 in Property Damage Liability (PDL) coverage. PIP policies cover 80 percent of a driver's medical bills, regardless of who was at fault for the crash. PDL coverage, on the other hand, covers any vehicle damage that a driver causes to someone else's car. Unfortunately, these mandatory minimums don't go very far, which means that accident victims could be forced to cover the rest of their losses on their own, or to seek compensation from the other driver's insurer. One way to avoid this, however, is to obtain UM/UIM coverage.
Uninsured/Underinsured Motorist Coverage 
UM/UIM coverage protects drivers who are involved in collisions with motorists who are uninsured, or who are insured, but lack enough coverage to pay for all of a claimant's losses, or who flee the scene of the accident. Unfortunately, all of these scenarios occur more often than most people realize. When a person has UM/UIM coverage, however, his or her insurance company basically steps into the shoes of the at-fault party's insurance provider, covering the remainder of a victim's losses, including:
Out-of-pocket medical expenses;
The cost of future medical care;
Lost wages;
Loss of earning capacity; and
Pain and suffering.
UM/UIM policies can make all the difference when it comes to an accident victim's ability to pay off medical bills while recuperating from his or her injuries.
Benefits of UM/UIM Coverage 
The biggest benefit of UM/UIM policies is that a driver will always be covered in the event of an accident, regardless of what type of coverage the other driver has. These policies provide additional funds to pay off expenses after a driver exhausts his or her own PIP policy, preventing a policyholder from suffering unnecessary financial burdens because of another motorist's error. Another benefit of UM/UIM coverage is that some policyholders may be able to stack their coverage based on the number of covered vehicles under their policy. For example, if a driver has a $100,000 policy and has three vehicles on that policy, then he or she may be permitted to stack those policies, receiving $300,000 in coverage. Finally, UM/UIM coverage is relatively straightforward, so if someone purchases a policy with $100,000 worth of coverage, then he or she could receive up to that dollar amount as a settlement.
Contact an Experienced Tampa Car Accident Attorney 
If you were involved in a car accident, call the dedicated Tampa car accident lawyers at Anderson & Anderson for help filing an insurance claim. You can reach us at 813-251-0072 or via online message.
Sources: 
cbsnews.com/news/the-dangerous-rise-in-uninsured-drivers/
flhsmv.gov/insurance/