What Florida's High Rate Of Uninsured Drivers Means For You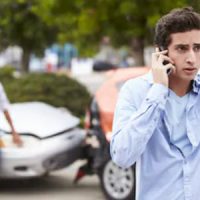 Under Florida law, all motorists are supposed to carry Personal Injury Protection insurance, as well as Property Damage Liability insurance, which covers policyholders in the event of a collision. Unfortunately, many people fail to comply with this rule, a problem that has proven to be particularly pronounced in Florida, where it is estimated more than 20 percent of drivers are uninsured. Additionally, bodily injury coverage is not required in Florida. This means drivers are not legally required to carry auto insurance for injuries they may cause while driving. Read on to learn more about how this trend could affect your own legal rights following an accident.
Florida Insurance Requirements
In Florida, drivers must have proof of Personal Injury Protection (PIP) coverage of at least $10,000 and Property Damage Liability coverage in the same amount. These policies cover a driver's medical bills and lost wages and property damage respectively. Failing to have this coverage can result in the suspension of a driver's license and the levying of hefty fines. Drivers are not, on the other hand, required to have uninsured and underinsured motorist coverage on their policies, but are strongly encouraged to do so in Florida, where the rate of uninsured drivers is so high.
One in Five Florida Drivers is Uninsured
According to the Insurance Information Institute (III), as many as 20.4 percent of drivers in Florida lack car insurance. This puts Florida sixth on the list of states with the highest number of uninsured drivers, with nearly one in five drivers lacking coverage. Besides increasing insurance premiums (Florida's rates are more than two times higher than the national average) for those who do have insurance, these numbers also make it clear that drivers in the state should carefully consider obtaining uninsured motorist coverage.
Uninsured Motorist Coverage
Although in Florida, drivers who are involved in car accidents are first required to submit their medical bills with their own PIP insurers, those whose injuries are severe can seek compensation through the at-fault driver's insurance provider. This can be very problematic when the at-fault driver in question doesn't have any insurance at all or does not carry any bodily injury coverage on their auto policy. In these cases, having uninsured motorist coverage can make all the difference for an accident victim who suffered severe injuries. These policies will pay for a victim's injuries when the at-fault driver either doesn't have insurance, or doesn't have enough insurance to cover an injury. They also compensate victims for lost wages, the costs of long-term care, and even pain and suffering. Furthermore, these policies may extend to a policyholder's family members, or any driver of his or her car, but only if the driver bore no fault for the accident.
Speak with an Experienced Tampa Car Accident Lawyer Today
Underinsured motorist coverage is something that motorists can add to their insurance policies to provide themselves with protection in the event that they are involved in a collision caused by an uninsured driver. These policies are not, however, the only way to go about recovering compensation after an accident. For an assessment of all your legal options following a Florida car accident, call 813-251-0072 and set up a meeting with one of the dedicated Tampa car accident lawyers at Anderson & Anderson today.
Sources:
iii.org/fact-statistic/facts-statistics-uninsured-motorists
valuepenguin.com/average-cost-of-insurance