Three Common Questions About Florida Slip And Fall Cases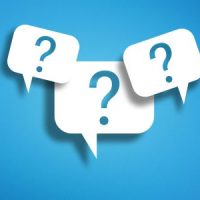 Pursuing a slip and fall lawsuit is rarely a straightforward process, but can quickly become complicated, especially if a property owner is particularly uncooperative. To help give you a better idea of what to expect throughout the filing process, we've included answers to some of the most common questions we receive about slip and fall cases.
What is a Slip and Fall Lawsuit?
For starters, slip and fall accidents don't always end up in litigation, as an injured party first has the option of filing a slip and fall claim with the property owner's insurer. When the parties are able to reach an out-of-court agreement, it won't be necessary to file a lawsuit, which can save the parties a lot of time and money. If someone does file a lawsuit after this kind of accident, however, it is usually because the insurer rejected a demand for reasonable compensation.
In either case, these kinds of claims stem from what are referred to as slip and fall accidents, which is a broad term used to describe a situation where a visitor was injured while on someone else's property. If it turns out that the property owner knew or should have known about the hazard that caused the accident, then the victim could be entitled to compensation for his or her losses.
Who is Responsible for Slip and Fall Injuries?
The answer to this question will vary depending on the facts of a particular case. Generally, the responsible party will be the owner or manager of the property where the accident occurred. This is because property owners that invite others on to their premises are required to take certain steps to ensure that the property is safe. Failing to do so opens them up to liability. Other potentially liable parties include commercial renters and even a maintenance or cleaning crew.
How Long Do I Have to File a Claim?
Accident victims don't have an unlimited amount of time to file a claim. Instead, they must comply with a statute of limitations, which is the legal term for a filing deadline. Under Florida law, a slip and fall victim generally has four years from the date of the injury to file a lawsuit against the at-fault property owner. While this may seem like plenty of time to file, the reality is that this deadline can creep up on claimants faster than they expect, especially if the claimant sustained a serious injury that required extensive treatment.
Reach Out to Our Experienced Legal Team by Phone or Online Message
At Anderson & Anderson, our dedicated slip and fall lawyers have been helping Tampa accident victims assert their legal rights against negligent property owners for nearly 40 years. We know the kinds of stresses you are facing in going up against defendants that are often well-funded and well-represented. You do not, however, have to go through this process alone. Call us at 813-251-0072 and set up a meeting with one of our experienced and compassionate Tampa slip and fall lawyers today.
Sources:
forbes.com/advisor/legal/personal-injury/slip-and-fall-lawsuit/
leg.state.fl.us/Statutes/index.cfm?App_mode=Display_Statute&URL=0000-0099/0095/Sections/0095.11.html