The Insurance Requirements For Commercial Trucks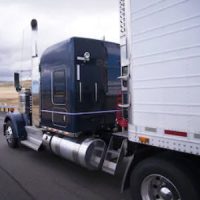 Because operating large commercial vehicles comes with such a high risk to other motorists, both federal and state agencies require that commercial trucking companies carry specific levels of insurance. Having a thorough understanding of these requirements is important, especially for truck accident victims, who will likely end up needing to file a claim with the trucking company's insurers when attempting to recover compensation for their losses.
Minimum Liability Coverage Under Federal Law
Under Florida law, motorists are not required to carry bodily injury liability insurance.. The commercial trucking industry, however, is governed by a different set of requirements. These companies must, for instance, carry bodily injury/property damage/environmental restoration coverage of between $750,000 and $5 million. Under these rules, how much insurance a trucking company must carry depends on the type of commodity being hauled by the trucks. General freight, for instance, will usually require less coverage, while hazardous materials often mandates the purchase of a policy worth the full $5 million. Truck weight can also affect insurance coverage, with vehicles weighing less than 10,001 pounds (carrying non-hazardous freight) requiring $300,000 in coverage.
Commercial Truck Insurance Coverage Under Florida Law
In addition to the federal requirements, trucking companies that operate in Florida will need to make sure that they comply with the state's guidelines, which require minimum levels of combined bodily liability insurance and property damage liability insurance of at least:
$50,000 per accident for a vehicle weighing between 26,000 and 35,000 pounds;
$100,000 per accident for a truck weighing between 35,000 and 44,000 pounds; and
$300,000 per accident for a vehicle weighing more than 44,000 pounds.
Fortunately, many trucking companies also purchase additional coverage, so even if these limits aren't sufficient, an injured party could still recover the entire amount of his or her losses by filing claims under other policies.
Optional Insurance Coverage
Besides the standard bodily liability and property damage liability insurance purchased by most trucking companies, many also carry:
Medical payment insurance, which cover medical expenses resulting from a truck accident;
Collision coverage, which pays for damage to a vehicle damaged in a crash;
Towing and labor coverage;
Comprehensive coverage;
Hired truck insurance; and
Uninsured motorist coverage.
To learn more about filing a claim with a trucking company after an accident involving one of its vehicles, reach out to our legal team today.
The Right Size Law Firm to Meet Your Needs
At Anderson & Anderson, our dedicated Tampa truck accident attorneys have been working with Florida accident victims for nearly 40 years. We are what you might call a big small law firm, in that we have two lawyers and a large support staff, so we are able to take care of every aspect of your case, but are not so large as to be impersonal. We have deep roots in Tampa and are firmly dedicated to helping local accident victims pursue their legal rights. To set up an appointment, please call us at 813-251-0072, or complete one of our online contact forms today.
Sources:
fmcsa.dot.gov/registration/insurance-filing-requirements
leg.state.fl.us/statutes/index.cfm?App_mode=Display_Statute&URL=0600-0699/0627/Sections/0627.7415.html