What Factors Could Affect My Florida Car Accident Settlement?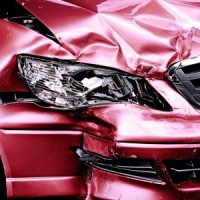 Being involved in a car crash can be both frightening and frustrating, especially for those who suffer serious injuries and are unsure how they will recover compensation. There are actually a couple of ways to go about collecting damages after an accident, one of which is to reach a settlement agreement with the at-fault party's insurer. It's hard to predict how much an accident victim can expect to recover in damages, as a few factors will dictate the amount, including the severity of the injuries and the insurance policies involved.
Insurance Settlements
In Florida, when motorists are involved in a car crash, they must seek compensation for injury-related medical bills and lost wages by filing a claim with their own PIP insurers, regardless of who caused the accident. Since PIP does not completely cover all medical bills, a person can seek reimbursement for the remainder of the losses from the at-fault party's insurer. At this point, the parties will need to negotiate a settlement agreement, in which the insurer agrees to pay the claimant a certain amount in exchange for not taking the case to court. While settlement amounts may be lower than damages awards, entering into these agreements also comes with its own benefits. Those who avoid litigation, for instance, often end up saving money by avoiding court fees. There's also less risk with settlement negotiations, as there is always a chance that a judge or jury will fail to award damages.
Calculating Your Car Crash Settlement
There are a lot of factors that dictate what kind of settlement a car accident victim can negotiate, but the most important are:
The severity of the injuries sustained, as revealed by photos, medical records, bills for diagnosis and treatment, and expert testimony;
The degree of negligence exhibited by the parties involved in the crash;
The limits of the at-fault party's insurance policies; and
The seriousness of the vehicular damage.
How these factors affect a person's accident claim will vary depending on the specific facts of the case. Generally, the more serious a victim's injuries are, the more the injuries are worth. Similarly, whether the claimant played a part in causing an accident can also affect a final settlement award. This is because Florida adheres to a comparative negligence rule, under which claimants can have their damages awards reduced in proportion to their degree of fault in causing the crash. If, for instance, a claimant contributed to an accident in some way, he or she can expect the insurer to make a lower settlement offer. For a better idea of how these factors could affect your own case, call our office today.
Consult with Our Experienced Tampa Car Accident Lawyers
At Anderson & Anderson, we have been dedicated to helping our clients recover compensation after their accidents for over 40 years. To speak with one of our experienced Tampa car accident attorneys about your own settlement options, please call 813-251-0072 and set up a consultation today.
Sources:
law.cornell.edu/wex/settlement
americanbar.org/groups/business_law/publications/blt/2018/03/settlement/