Answers To Common Questions About Hit And Run Accidents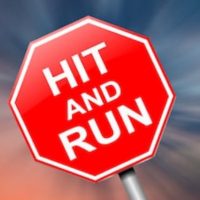 All car accidents are potentially dangerous for the parties involved. Certain kinds of crashes, including hit and run accidents, however, take a uniquely heavy toll on their victims. In addition to the injuries that can be sustained in these types of accidents, hit and run crashes also leave victims uncertain about who is to blame for their collision and from whom they can recover their losses. Below, you'll find answers to some of the questions that we hear the most regarding hit and run accidents and the rights of victims.
What Makes a Collision a Hit and Run?
A hit and run accident, as its name suggests, occurs when one of the drivers leaves the scene of an accident without first stopping and exchanging information with the other driver or calling first responders. These types of accidents can happen just about anywhere, on a freeway, a residential street, or even a parking lot. Fleeing the scene of an accident is unlawful, so hit and run drivers face severe criminal penalties, including fines, the loss of their driver's license, and even jail time. If identified, they can also be held liable for the other parties' losses.
Can I Still Seek Compensation After a Hit and Run Accident?
Hit and run accident victims often have a few different options when it comes to seeking compensation after a crash, including:
Tracking down the hit and run driver and seeking compensation from that person directly or from his or her insurer;
Seeking compensation from their own insurer through their Personal Injury Protection (PIP) or uninsured motorist coverage; or
Attempting to recover compensation from other individuals or entities who may have contributed to the accident, including other drivers, vehicle manufacturers, or even municipal agencies if a road defect was involved.
If you were involved in a hit and run accident, you may be feeling hopeless and with nowhere to turn. Don't worry, you may still have a lot of options for collecting the compensation you need to pay for your medical bill and vehicle repair costs.
How Can I Strengthen My Claim?
One of the best things you can do after a hit and run accident is to seek medical attention as soon as possible, even if you think you have escaped injury altogether. The symptoms of some serious injuries don't manifest immediately, or they may be masked by adrenaline following the accident. By having a doctor check you over after an accident, you can not only obtain treatment for your injuries as soon as possible, but you will create a record that links your accident to your specific injuries.
You can also start gathering evidence in support of your claim by taking photos of the vehicles at the scene of the accident, taking down notes about the location, time, and cause of the accident, and obtaining the contact information of anyone who saw the crash occur. Speaking with an experienced car accident attorney is also critical at this juncture, as they can give you the best chance of identifying the hit and run driver.
Schedule a Free Consultation
To learn more about your own legal options after a hit and run accident in Tampa, reach out to the dedicated Florida car accident lawyers at Anderson & Anderson today.
Sources:
flhsmv.gov/safety-center/driving-safety/hitrun/
leg.state.fl.us/Statutes/index.cfm?App_mode=Display_Statute&URL=0300-0399/0316/Sections/0316.027.html