The Consequences Of Running A Red Light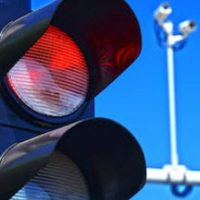 It is sometimes difficult to determine who was at fault for a car accident. In fact, in many cases, fault cannot be attributed to one party, but to multiple individuals or entities. In some situations, however, fault can clearly be assigned to one individual. This is often the case with red light accidents, where one person, whether due to carelessness or recklessness, fails to abide by a traffic signal, running a red light and causing a crash. Unfortunately, even when liability is clear for an accident it can be difficult to recover reimbursement for collision-related losses if an insurer refuses to deal fairly with the injured party. Having an experienced attorney can go a long way towards keeping insurers honest.
Types of Car Accidents at Intersections
Running a red light can result in a number of different kinds of accidents, including:
Left turn accidents, which can occur when a driver turns left on a red signal arrow, or drives through an intersection when the left-turn signal is green;
Right turn accidents, which occur when a driver illegally turns right when the light is red, or speeds through an intersection; and
T-bone collisions, which occur in intersections when the front of one vehicle strikes the side of another after running a red light.
In most cases, the driver who ran the red light in these scenarios will be considered at fault for the resulting accident. This can play an important role when an injured party seeks compensation from the at-fault driver.
Common Red Light Accident Injuries
A red light accident can result in injuries ranging from minor to severe, including:
Abrasions and bruising;
Whiplash;
Broken bones;
Traumatic brain injuries (TBIs);
Internal injuries;
Lacerations; and
Soft tissue damage including herniated discs
Treating even minor injuries can be painful and expensive. Fortunately, injured car accident victims can recover reimbursement for 80 percent of their medical bills under their PIP policies. Amounts that exceed this, however, may need to be recovered from the at-fault driver.
Avoiding Red Light Accidents
Unfortunately, there isn't really a way for a driver to ensure that he or she isn't involved in a red light accident, as there isn't much that we can do to control the actions of other drivers. There are, however, a few steps that motorists can take to reduce their chances of being involved in this type of crash, including:
Avoiding running red lights;
Driving at the recommended speeds;
Waiting for a few seconds after a light turns green to accelerate through the intersection; and
Paying attention to nearby drivers.
If you were injured in a red light accident, despite your attempts to drive safely, you could be entitled to compensation for your losses. Call our office to learn more.
Contact Our Experienced Tampa Legal Team
As one of the longest running personal injury law firms in Tampa, the car accident lawyers at Anderson & Anderson are well-versed in the types of issues that accident victims regularly face. To learn more about how we can help with your case, please call 813-251-0072 today.
Sources:
flsenate.gov/laws/statutes/2014/316.0083
floridabar.org/rules/florida-standard-jury-instructions/civil-jury-instructions/civil-instructions/#500