Truck Accidents On The Rise Across The U.S.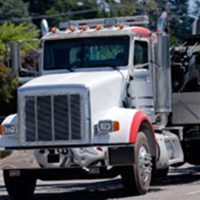 Collisions with commercial vehicles on U.S. roads are more likely than ever. This is an alarming prospect, as the injuries in these kinds of collisions tend to be particularly serious and may even be deadly. Fortunately, accident victims who can prove that their injuries were the result of someone else's negligence, could be entitled to compensation for their medical bills, lost wages, and pain and suffering.
Truck Accident Rates are Going Up
According to the Federal Motor Carrier Safety Administration (FMCSA), 4,842 commercial vehicles were involved in fatal crashes in 2020, while 45,900 were involved in injury crashes, and a further 86,618 were involved in tow-away crashes. Of the 415,000 truck accidents reported to the police in 2020, 4,444 resulted in at least one fatality, while 24 percent, or 101,000 led to an injury. This breaks down to around 13.49 fatal truck accidents per million people in the U.S., a 27 percent increase since 2010.
Why are Truck Accidents Increasing?
There are a lot of different factors that have led to the recent uptick in truck accidents in the U.S., but one of the most important is the number of trucks on the road. In the last decade, truck registrations, as well as the number of overall miles driven have gone up significantly. This trend is readily apparent to anyone who spends a significant amount of time on the road, as the interstates and freeways have become ever more congested in recent years. This partly accounts for the fact that in 2020 the number of large trucks in fatal crashes (trucks that weigh between 10,001 and 14,000 pounds) increased by 14 percent, while the number of medium/heavy trucks in fatal crashes went up 19 percent. The increasing number of trucks on the road is also attributable in large part to the surge in demand for consumer items, which are now often shipped to individual homes, rather than to retail establishments. More trucks on the road means more heavy vehicles with enormous blind spots, posing a risk to other drivers.
Experts argue that a failure to require trucking companies to install underride guards on their vehicles, speed limiters, data recorders, and electronic log books has also contributed to the alarming increase in truck accidents on U.S. roads in recent years.
Reach Out to Our Tampa Legal Team for Help
At Anderson & Anderson, our dedicated Tampa truck accident lawyers know the physical, emotional, and financial toll that these kinds of crashes can take on victims and their families. It's also important to note that commercial trucking companies are governed by a complex array of regulations. We have the resources and connections to look into all the facts of your case, including how those regulations will affect your claim. If you or a loved one were injured in a truck accident, don't hesitate to reach out to our legal team for help during this difficult time. You can set up a free consultation with us by calling 813-251-0072, or by completing one of our online contact forms.
Sources:
fmcsa.dot.gov/safety/data-and-statistics/large-truck-and-bus-crash-facts-2020
fmcsa.dot.gov/ourroads/large-blind-spots