Tips for Preventing Swimming Pool Accidents This Summer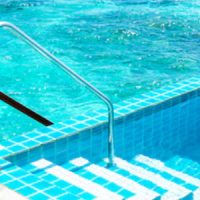 As the temperatures continue to rise throughout Florida, many families are making their way to the local swimming pool in an effort to beat the heat. Unfortunately, swimming does come with a lot of risks, especially for children, so it's a good idea for parents to freshen up on their water safety before letting their children hit the pool this summer.
Adult Supervision
 One of the best ways to prevent swimming pool accidents is to ensure that children are supervised by an adult at all times when in or near a pool. Ideally, at least one adult should be designated and tasked with supervising children not only when they are in the pool, but also when they are near the water, when they could be at risk of slipping and falling, either onto the surface surrounding the pool, or into the water itself.
Fences and Barriers 
Another critical step that homeowners can take to help prevent swimming pool accidents on their property is to erect fencing around their swimming pool areas. The best forms of fencing are four-sided and completely block a child's access to the pool. This type of fencing is thought to reduce a child's risk of drowning by more than 80 percent. Child-proof locks on doors, self-latching and self-closing gates, and pool alarms can also play a crucial role in preventing drowning accidents.
Covering Pool Drains 
Most swimming pools use a system in which water is pumped through a filter. While this keeps the water clean, it can also create currents near the drains themselves, pulling not only water, but any loose material into the drain itself. Because drains are located under the surface of the water, a child who became trapped could easily become disoriented and panicked and unable to reach the surface for air. One of the best ways to avoid this kind of accident is to cover all pool drains. Specially designed anti-entrapment covers can prevent flat-surface contact that creates unbreakable suction and can also keep loose articles from getting caught inside the drain itself.
Learning to Swim 
Besides being a healthy and fun form of exercise, swimming is also a potentially life saving skill. Parents should strongly consider enrolling their children in swimming lessons, many of which are offered at reduced cost or even free by the local YMCA or Parks and Recreation Department. Even children as young as six months old can participate in swimming lessons, where they can become acclimated to the water and learn to flip onto their backs when they are immersed.
Call Our Legal Team for Help 
The summer months are a prime time for water activities in Florida. Unfortunately, using swimming pools doesn't come without risks. If you or your child's swimming pool accident was the result of someone else's negligence, seek help from the experienced Tampa swimming pool injury and drowning attorneys at Anderson & Anderson today. Call us at 813-251-0072 or send us an online message to get started.
Sources: 
clickorlando.com/news/local/2023/06/19/florida-officials-warn-families-about-drowning-threats-for-children/
cdc.gov/drowning/facts/index.html