Can Both Drivers be At-Fault for a Car Crash?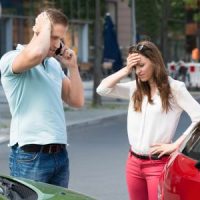 According to the Florida Department of Highway Safety and Motor Vehicles (FHSMV), there were an estimated 401,540 car accidents in Florida in 2021. This breaks down to around 1,100 car accidents a day. The majority of these crashes were the result of driver error, like speeding, failing to yield, disregarding traffic signals, and driving while distracted or impaired. While some of these accidents were the result of one driver's carelessness or violation of a traffic law, it is also fairly common for more than one driver to bear some degree of responsibility for an accident. This does not, however, mean that an injured party who contributed in some way to an accident will be barred from recovery in all cases. The outcome of such a claim will depend on the specific facts of the case and how they apply to Florida's new modified comparative negligence standard.
Pure Comparative Negligence Standard 
For the last four decades, Florida courts adhered to the pure comparative negligence standard. Under this system, accident victims were never barred from recovery, regardless of how much they contributed to an accident. Instead, how much they could recover in compensation from an at-fault party would be reduced in proportion to each party's degree of fault. This standard, however, was recently changed by the passage of a new law in Florida, which resulted in the transition to a modified comparative negligence standard.
Modified Comparative Negligence Standard 
Like the majority of states, Florida now implements a modified comparative negligence standard in personal injury cases. This means that, while individuals are still financially responsible for their own percentage of fault in causing an accident, there is now a bar to recovery when a plaintiff is found to be more than 50 percent to blame for an accident. In these cases, the plaintiff will be barred from recovery entirely. This change makes a careful exploration of the true cause of an accident very important, as a failure to assess all relevant evidence could result in an unfair apportionment of fault and an inability to recover damages.
Determining Fault 
Determining fault for a Florida car accident isn't always as cut and dried as many people think. There is, for instance, a lot of room for subjectivity and speculation, with both parties usually believing that they bore no fault for a crash. To help get a better idea of how fault is actually shared, the parties will need to conduct an in-depth investigation into the cause of the crash. This in turn, will require an analysis of the police report, photos from the accident scene, security and traffic camera footage of the crash, eyewitness statements, and medical records. When compiled and assessed, this evidence can help paint a picture of what happened on the date of the crash and who is primarily at fault for the accident.
Experienced Tampa Car Accident Lawyers 
At Anderson & Anderson, we have been helping car accident victims in Tampa and throughout Florida recover compensation to cover their medical bills and other losses for nearly 40 years. With unique insight into the local laws and court system, we are uniquely placed to help injured parties succeed when seeking maximum recovery for their losses. To learn more about how our experienced Tampa car accident lawyers can help with your case, call us at 813-251-0072 today.
Sources: 
flhsmv.gov/resources/crash-citation-reports/
flgov.com/2023/03/24/governor-ron-desantis-signs-comprehensive-legal-reforms-into-law/