How Our Legal Team Investigates Florida Car Accident Cases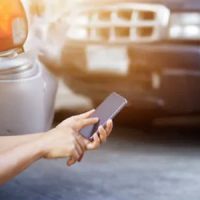 One of the things that car accident attorneys can do with more ease than the average person is to investigate the cause of an accident victim's crash. These investigations can also reveal the identity of liable parties and help establish the cost of a victim's losses, both of which will play a crucial role in the outcome of a personal injury case. It is only by conducting a thorough investigation into a car crash that an injured party can build a case that is strong enough to allow him or her to pursue compensation.
Talking to the Client 
The first person that we'll talk to about your accident is you, which is where our investigation will start. We'll record your version of events, noting details about where the accident took place, whether the police were called, and who else was involved in the crash. This will give us a good starting point to begin the investigation into the cause of your crash.
Collecting Evidence 
At Anderson & Anderson, our team of attorneys and support staff will start collecting evidence for your case, including:
Photos of the accident scene;
Security or traffic camera footage of the crash;
Statements from eyewitnesses;
Police reports; and
Medical records.
Photos and video recordings of the accident can help us objectively establish the course of events on the date of the accident, helping us determine who was at fault and who should be held liable for the resulting damages. Police reports will also contain valuable information about the cause of a crash, including whether the other party admitted fault to the officers. By formally interviewing witnesses, we can receive a more detailed account of what happened on the day in question from a party who wasn't involved. These testimonies are admissible in court and often prove crucial to the outcome of a case. We'll also need to look closely at your accident-related medical records, so that we can get a better idea of the extent and cost of your injuries, which will largely dictate what we seek in damages.
Working with Experts 
While some car accident cases are relatively straightforward, many prove to be complicated. In these cases, we often seek the help of experts, like accident reconstruction specialists, engineers, and medical experts. These individuals can offer expert insight into the cause and consequences of an accident and can then present their findings to a judge or jury.
Experienced Tampa Car Accident Attorneys 
Once the investigation into your accident is complete, we can move on to the next phase of your case, which could involve negotiating with the insurance companies on your behalf or filing a lawsuit in court. For an assessment of the strengths and weaknesses of your own case and the kind of settlement you could be entitled to, please reach out to the dedicated Tampa car accident lawyers at Anderson & Anderson today. You can set up a free consultation by calling our office at 813-251-0072 or by leaving us an online message.
Sources: 
forbes.com/advisor/car-insurance/what-to-do-after-accident/
floridabar.org/rules/florida-standard-jury-instructions/civil-jury-instructions/civil-instructions/#500