Factors That Could Affect Your Car Accident Claim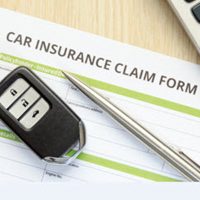 The goal of most car accident victims is to obtain treatment for their injuries and then find a way to seek compensation to cover those costs. This can be attempted through insurance providers, or in serious cases by filing a civil lawsuit. Here's a breakdown of some of the most important factors that could affect the outcome of your car accident claim.
Seeking Compensation for a Florida Car Accident
Before we go into the factors that could affect your claim, it's a good idea to have a thorough understanding of how car accident cases are usually handled in Florida, where state law requires that claimants operate under a no-fault standard. This means that accident victims are typically required to file claims with their own insurers upon being involved in an accident, even if someone else was 100 percent at fault for the crash. This standard can make it harder to file a lawsuit against a negligent driver, which is only permitted when:
A victim's medical bills exceed his or her PIP coverage; or
A victim has suffered severe and permanent injuries.
Furthermore, just because an accident victim contributed to a collision in some way, does not mean that he or she will be barred from recovery. This is because Florida is a pure comparative negligence state, which means that both parties to a collision will be held liable only for the proportion of an accident for which they were responsible.
Factors That Could Impact the Outcome of Your Case
As we mentioned previously, not all car accidents in Florida are handled through insurance, as some cases can be brought before a judge and jury. In either case, there are certain things that can affect the likely outcome of a case, including:
The extent of the injuries sustained, as the more severe they are, the more an injured party can seek in settlement negotiations, or as damages awarded by a jury;
Whether the injured party suffered from a preexisting condition, with claimants who do suffer from preexisting conditions often having a more difficult time when attempting to recover damages;
How soon the injured party proceeds with filing a claim, as accident victims generally have four years from the date of a crash to file and typically, the longer they wait, the less likely an insurer or jury is going to be to award damages;
Whether the claimant sought immediate medical attention, with a failure to do so often being construed as evidence that an injury is not as serious as is being claimed; and
The strength and breadth of the evidence collected by the claimant, including whether he or she has photos of the accident scene and testimony from eyewitnesses.
Finally, one of the most impactful factors affecting the outcome of a car accident case is whether an accident victim obtains the help of an experienced attorney with the skills and resources to investigate an accident, negotiate a settlement, or present a strong case to a jury.
The Right Size Law Firm to Meet Your Needs
If you live or work in the Tampa Bay area and were recently injured in a car accident, let the dedicated Tampa car accident lawyers at Anderson & Anderson help you. Our nearly 40 years of practice have given us the knowledge and resources to set you up for success. Schedule your free consultation with us today by calling 813-251-0072.
Sources:
forbes.com/advisor/legal/auto-accident/typical-car-settlement-amounts/
leg.state.fl.us/Statutes/index.cfm?App_mode=Display_Statute&URL=0000-0099/0095/Sections/0095.11.html