The Most Common Types Of Car Accidents In Florida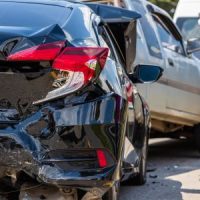 There are a wide range of car accidents in which Florida motorists can be involved, but there are a few that are more common than others. We've included a breakdown of the most common car accidents in Florida to help mitigate your risk of being involved in these types of collisions.
Rear-End Accidents
Rear-end collisions are one of the most common types of Florida car crashes. In fact, the National Highway Traffic Safety Administration (NHTSA) estimates that these kinds of collisions account for nearly 30 percent of all car crashes. Rear-end accidents can often be linked to driver distraction and tend to occur at intersections and in high-traffic areas. The person who struck the other car from behind is  presumed to be responsible for the accident.
T-Bone Accidents
Florida roads also see their fair share of t-bone, or side-impact collisions. This kind of crash occurs when the front end of one vehicle strikes the side of another, creating a T-shape. T-bone accidents tend to result in severe injuries, largely because the struck vehicle is typically hit on the side, near the door or window, which offers the occupant little protection from impact. Head injuries, lacerations, chest trauma, and shoulder injuries are all common amongst t-bone accident victims. These accidents often occur in intersections and so may involve multiple vehicles, resulting in more than one impact, and even more severe injuries.
Head-On Collisions
Head-on collisions are one of the most dangerous kinds of crashes in which a person can be involved. As the name suggests, head-on crashes occur when the front ends of two vehicles, which are approaching each other from different directions, strike each other. Head-on collisions are often linked to driving while under the influence or falling asleep at the wheel. For this reason, they also tend to occur at high speeds, resulting in significant damages.
Hit and Run Accidents
As many as 25 percent of Florida car accidents are believed to involve a hit and run, where at least one of the drivers attempts to flee the scene of the accident. While they may only result in property damage, these kinds of crashes can have serious consequences and can be extremely frustrating for victims, who often have to seek compensation through their own uninsured/underinsured motorist policies.
Rollover Accidents
While rollover accidents don't account for a significant number of collisions in Florida, they are worth noting because they are so dangerous. Some reports even estimate that they are responsible for as many as one-third of all driver and passenger fatalities. These crashes often occur due to tripping, which involves the vehicle leaving the roadway and striking an object that causes it to slide and roll. The object could be anything from soft soil to a curb or guardrail. Trucks, SUVs, and minivans tend to be involved in more rollover accidents than other types of vehicles due to their higher center of gravity.
Contact Our Experienced Tampa Car Accident Lawyers Today
To learn more about recovering compensation after a Florida car accident, call today and set up a free consultation with one of the dedicated Tampa car accident lawyers at Anderson & Anderson.
Sources:
nhtsa.gov/sites/nhtsa.dot.gov/files/analyses20of20rear-end20crashes20and20near-crashes20dot20hs2081020846.pdf
crashstats.nhtsa.dot.gov/Api/Public/ViewPublication/811366