The Importance Of Hiring An Attorney After A Truck Accident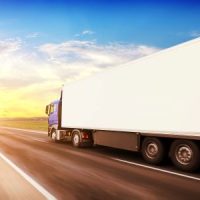 Truck accidents can cause significant property damage and devastating injuries, so those who are unable to recover from the at-fault driver who caused the crash, could end up on the hook for expensive medical care. Having an attorney on your side can make all the difference when it comes to seeking compensation for these losses.
Truck Accident Overview
Semi-trucks are not only a lot longer and taller than passenger vehicles, but also much heavier, often clocking in at more than 80,000 pounds. Furthermore, these trucks often carry heavy or even hazardous cargo, further increasing the risk of injury in the event of collision. Unfortunately, these kinds of accidents can happen just as easily as any other type of crash and in recent years, have become increasingly common, due to the higher number of semi-trucks on the roads. Recouping one's losses after this kind of accident, however, tends to be more difficult than after collisions between passenger vehicles, with trucking companies rarely willing to admit liability. Most are also well-funded and so have the resources to engage in lengthy legal battles. One of the best ways to counter these tactics is to work with an experienced attorney.
Investigating the Accident
Hiring a truck accident attorney after a crash can help in a lot of ways, but one of the most important is their expertise in conducting an in-depth investigation into the cause of the crash. In so doing, they can start the process of collecting evidence, such as:
Photos of the accident scene and vehicle damage;
Statements from eyewitnesses who saw the accident occur;
Video recordings from nearby traffic or security cameras; and
The injured party's medical records.
A skilled and experienced attorney can also start working with experts, such as accident reconstruction specialists, who can use physical evidence from the scene, videos, and testimony to recreate what happened on the day in question.
Negotiating on Your Behalf
Most trucking companies are well-funded, so accident victims can expect them to be represented by high quality lawyers and insurance adjusters, who will do everything they can to minimize how much the company will pay for an accident. By hiring an experienced attorney, accident victims can ensure that they have someone on their side who can negotiate with these parties on their behalf, countering unfair settlement offers, and forcing the company to hand over important evidence.
Estimating Your Damages
Finally, a Florida truck accident lawyer can help accident victims determine what a fair settlement or damages award would look like, ensuring that any financial award is sufficient to cover their injuries, lost wages, property damage, and pain and suffering. Calculating the full extent of these losses can be difficult, especially for those who are still attempting to recover from a catastrophic injury. An attorney can play a crucial role in coming up with a fair estimate.
Contact Our Office Today by Phone or Online Message
Nearly 40 years of experience helping Florida accident victims recover compensation for their losses has helped our dedicated Tampa truck accident attorneys develop the skills necessary to handle the most complex of truck accident cases. To learn more about how we can put our knowledge and resources to work with your own claim, call Anderson & Anderson at 813-251-0072, or send us an online message today.
Sources:
ops.fhwa.dot.gov/freight/publications/size_regs_final_rpt/
fmcsa.dot.gov/safety/data-and-statistics/large-truck-and-bus-crash-facts