Hit And Run Accidents Increased By More Than 17 Percent In 2021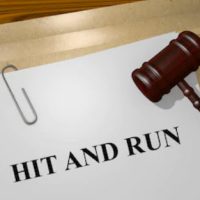 Hit and run accidents occur in Florida a lot more than most people realize. In fact, the Florida Department of Highway Safety and Motor Vehicles (FLHSMV) recently reported that these kinds of accidents are on the rise across the state, with the total number of hit and run crashes occurring in Florida increasing by more than 17 percent in 2021.
2021 Hit and Run Trends
Tragically, not only did the number of hit and run accidents increase in Florida in 2021, but the number of fatalities from this type of accident also went up. Tragically, deaths resulting from a hit and run accident increased by more than 18 percent, while the number of serious bodily injuries increased by 20 percent. In 2021, there were an estimated 108,155 hit and run accidents in Florida, 1,176 resulted in a serious injury, and 304 of which led to at least one death. Additionally, 169 of those who passed away after sustaining an injury in a hit and run accident were pedestrians, while another 45 were cyclists. This means that 70 percent of hit and run fatalities were non-vehicle occupants. Again, these numbers were up from the previous year, when 140 hit and run victims were pedestrians and 27 were cyclists.
Why Hit and Run Accidents Occur
Hit and run accidents occur for a number of reasons, but most happen because an at-fault driver is afraid to face the consequences of the collision. Other reasons why a driver might flee from the scene of an accident include:
A lack of car insurance;
An outstanding warrant;
Drunk driving;
Driving without a license; or
Driving a stolen vehicle.
Of these reasons, a lack of car insurance is perhaps the most common, with some reports showing that more than 20 percent of Florida drivers lack auto insurance. While many hit and run drivers believe that leaving the scene of the accident lowers the risk of being held liable for an accident, doing so is actually a crime in Florida, with those who are charged with the offense facing jail time and hefty fines.
What to do After a Hit and Run Accident
After a crash where the at-fault driver flees the scene of the accident, there are certain steps that victims can take to help maximize their compensation, including:
Stopping the vehicle at the crash scene;
Calling emergency responders if someone is injured;
Calling the police to file an accident report;
Seeking medical attention;
Collecting evidence, like photos from the accident scene and the contact information of eyewitnesses;
Contacting your insurance company, as this may be the only avenue of recovery; and
Hiring a car accident lawyer.
It's also a good idea for hit and run victims to write down a description of the vehicle that fled, including the model, make, color, or even a partial license plate number. If there was a traffic camera or security camera that captured the accident, this footage can also be used to help identify the hit and run driver.
Contact a Tampa Auto Accident Lawyer
Having an at-fault driver flee the scene of an accident can make an already traumatic situation even worse. In such a case, one of the best steps you can take is to contact an experienced Florida auto accident attorney for help. Contact Anderson & Anderson at 813-251-0072 to set up a free consultation today.
Sources:
flhsmv.gov/2022/02/02/hit-and-run-crashes-on-florida-roads-rise-in-2021-flhsmv-urges-drivers-to-stay-at-the-scene/
iii.org/fact-statistic/facts-statistics-uninsured-motorists