How Long Does It Take To Settle A Florida Car Accident Case?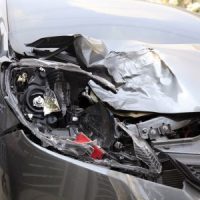 Being involved in a car accident can be devastating, often leaving victims to pay for expensive medical expenses and vehicle repairs, so it makes sense that one of the first questions we receive from many clients is how long the settlement process will take. Unfortunately, there isn't really a clear answer to this question. Each car accident is different and so the time frame for settling a claim will also vary. We have, however, included some information to help give you a better idea of the timeframe of and factors that go into a car accident settlement negotiation.
Factors that Could Affect Your Settlement
While there's no set time frame for settling an accident case, the circumstances surrounding and details of an accident will affect not only the type of settlement offer a person receives, but how long it takes to receive that offer. These factors include:
The strength of the evidence against the at-fault party, or whether that person admits fault;
The severity of the victim's injuries and the duration of treatment; and
Whether the claimant can provide detailed records, including medical bills, estimates for future care, as well as proof of lost wages and property damage.
Although there is little that an accident victim can do to control the time that it takes to review a claim and resolve settlement proceedings, taking certain steps can speed up the process, such as providing insurers with strong evidence of fault and damages. It is, however, also important not to rush through the accident investigation, as this could result in a mistake that actually ends up delaying the resolution of the case. Similarly, the severity of a victim's injuries and the duration of treatment can affect how long it takes to reach a settlement, with most claimants being encouraged to wait to settle until they are fully healed or have reached maximum medical improvement. Finally, the claimant's access to detailed records of his or her losses will be critical to the outcome of a case, as insurers are generally much less willing to issue awards without strong proof of loss.
A Personal Injury Demand Letter
In Florida, car accident victims will eventually have to put together a demand letter in which they offer a detailed summary of what happened during and after an accident, document their losses, and request compensation in a certain amount. It usually takes at least a few weeks, but more likely a month or more before an insurer will respond to a demand letter. There are, however, strict time limits by which insurers must reply, so if you have waited for more than a month for a response, be sure to speak with an attorney about your next steps.
Call Today to Set Up a Free Consultation
Retaining a lawyer is one of the best ways to receive maximum compensation after a car accident without unnecessary delays. At Anderson & Anderson, we are well-versed in the types of tactics that insurers utilize to try and delay settlement and can use our knowledge to counter those attempts on your behalf. Call our dedicated Tampa car accident lawyers today for help pursuing compensation after an accident. You can reach us at 813-251-0072, or via online message.
Sources:
thebalancemoney.com/how-to-settle-a-car-accident-claim-4174365
leg.state.fl.us/statutes/index.cfm?App_mode=Display_Statute&Search_String=&URL=0600-0699/0627/Sections/0627.4265.html