Safely Handling Tampa Traffic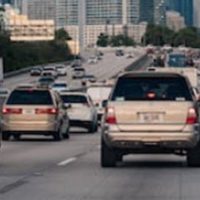 It often feels like non-stop, bumper-to-bumper traffic is the new normal in Tampa. The reality, however, is that it doesn't just feel like that, as Tampa's streets have actually never been more congested. Unfortunately, besides being annoying, this kind of traffic poses a very real risk of injury to motorists. While it simply isn't possible to completely eliminate congested roadways and traffic jams, there are steps that drivers can take to reduce their chances of being involved in an accident because of local traffic.
Traffic Leads to Accidents
When engineers design and construct roadways, they do so based on the anticipated volume of cars and trucks that will use that route. Population growth and more cars on the road, however, can quickly put a strain on a road's capacity, resulting in congestion. There are other factors besides more cars on the road that have contributed to the worsening traffic conditions in Tampa and across Florida, such as:
The presence of more commercial vehicles;
Severe weather conditions;
Road construction; and
Road debris or dropped cargo.
Being stuck in traffic can also be extremely frustrating, which in turn can lead to a spike in aggressive driving practices, like tailgating and weaving. Engaging in these types of driving practices significantly increases a person's chances of being involved in a crash.
Avoiding Traffic 
One of the best things drivers can do to avoid the frustration and risks that accompany being stuck in bumper-to-bumper traffic is to plan for unexpected delays. For many, this means setting up a navigation system before a scheduled departure time, which allows drivers to see construction, accidents, and delays along a route before actually starting a trip. Taking this step gives drivers the chance to find alternate routes and if none are available, allows motorists to leave early to accommodate the delay.
Driving Tips for Congested Roadways 
Unfortunately, avoiding traffic isn't always possible, so it's important for Florida drivers to have a thorough understanding of how to lower their chances of being involved in a traffic-related accident, such as:
Driving defensively by remaining prepared for drivers to make sudden lane changes without signaling, or to stop without warning;
Avoiding distractions and focusing on the road ahead;
Maintaining a safe distance from other vehicles to avoid rear-end collisions in the event that another driver stops suddenly;
Refraining from reacting to aggressive drivers;
Being sure to signal when changing lanes;
Using their mirrors to check blindspots; and
Staying in the center of the lane.
Taking these steps, while it doesn't guarantee that a person won't be involved in a car accident, can go a long way towards keeping someone from being the cause of a crash.
Helping Tampa Accident Victims for Nearly 40 Years 
Unfortunately, even the most careful of drivers could end up involved in a car accident. If this happens to you or a loved one, don't hesitate to call the experienced Tampa car accident lawyers at Anderson & Anderson for help. Contact our office at 813-251-0072 to get started on your case today.
Sources: 
abcactionnews.com/news/region-hillsborough/hillsborough-reduces-speed-limits-connects-traffic-signals-to-make-roads-safer
ncbi.nlm.nih.gov/pmc/articles/PMC6766193/