Questions to Ask a Tampa Personal Injury Lawyer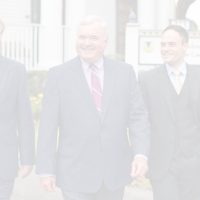 The personal injury claims process can be confusing, but when you are still recuperating from your injuries, it can be impossibly overwhelming. Many times, you don't even know whether to contact an attorney, never mind figuring out which questions are most important to ask.
A high quality personal injury lawyer in Tampa will be available to answer any questions you might have. They will also take the time to find the answers to questions they don't immediately know.
In the meantime, take a look at the questions we have answered below and learn more about why these are some of the most important and commonly asked questions you should ask your Tampa personal injury lawyer.
Will I have to go to court?
It is important that you know from the start whether your lawyer expects to bring your case to court. You will almost certainly want to know what to expect from a trial, and though your attorney may not know from the start whether bringing your case to court will be necessary, they will be able to inform you once negotiations have begun with the insurance company.
How much is my claim worth?
Asking your lawyer how much your injury claim is worth is arguable one of your top questions. You want to make sure all the time, effort, and energy you put into a claim is worth it. Your lawyer will need to carefully review the various ways your life has been impacted by the accident in order to answer this question completely.
Who is to blame for my accident?
Establishing fault is critical to the success of any personal injury lawsuit. You can't file a lawsuit against the liable party if you don't know who is responsible for causing your accident. The type of accident you were involved in can help determine fault.
For instance, in a slip-and-fall accident, the property owner would more than likely be to blame, or if you were attacked by a dog, the dog's owner could be found liable.
Can I file a claim on behalf of my child?
If your child was injured in an accident, you should speak with your lawyer about whether you have grounds to file a claim on their behalf. You are your child's only advocate and it's up to you to do everything possible to get them the justice they deserve.
Get in Touch with a Tampa Personal Injury Lawyer
These are just a few of the questions that injury victims like yourself have wanted to know about their civil claims. If you have additional questions, or if you are ready to discuss these questions as they pertain to your case, reach out to an experienced Tampa personal injury lawyer at Anderson & Anderson for assistance.
You can schedule a free claim review by filling out the convenient contact form below or calling our office by phone at 813-251-0072.