Florida's Wrongful Death Law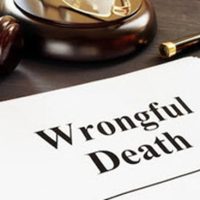 Personal injury lawsuits are a type of legal claim where accident victims can collect compensation from the negligent parties who caused their injuries. Tragically, many victims never recover from their injuries, leaving their family to pick up the pieces. In Florida, an accident victim's death won't preclude that person's family members from recovering compensation on that individual's behalf. This is known as a wrongful death claim and they can help ensure that at-fault parties are held responsible for causing the death of a claimant's relative.
What is a Wrongful Death?
Under Florida law, a person's death qualifies as wrongful if it occurs as a result of someone else's:
Negligence;
Wrongful act; or
Violation of contract or warranty.
Another way to think of a wrongful death claim is as a type of personal injury case. If, for example, a victim would have been able to file a claim against someone else if he or she had survived the accident, then that person's surviving relatives will likely be able to file a wrongful death claim. In these cases, surviving relatives can file a wrongful death lawsuit on behalf of the deceased victim. If able to prove negligence, the claimant could be entitled to wrongful death damages.
Who Can File a Wrongful Death Claim?
In Florida, wrongful death claims must be filed by the deceased victim's personal representative. This person, however, acts on behalf of the deceased's relatives, including:
The victim's surviving spouse;
The victim's minor children; or
The parents of the deceased.
The types of damages that a family can recover will also depend on their relationship to the victim. A surviving spouse could, for instance, recover compensation for the loss of their partner's companionship, while a minor child could be entitled to damages for the loss of parental guidance and instruction.
What Kinds of Damages are Recoverable in a Wrongful Death Claim?
Besides a loss of companionship and guidance, the surviving relatives of a wrongful death victim can recover compensation for:
The medical bills related to the victim's final injury or illness;
Funeral and burial costs;
Loss of future income, benefits, and financial support;
Physical pain and suffering; and
Emotional distress.
Again, the types of benefits that a family member is eligible for will partly be dependent on his or her relationship to the victim, as well as the survivor's level of dependency upon the deceased.
What is the Statute of Limitations for Filing a Wrongful Death Claim?
Claimants will only be eligible for wrongful death damages if they file a claim before the expiration of the statute of limitations, which, in Florida, is two years from the date of the victim's death. There are, however, a few exceptions to this deadline, making it especially important for claimants to speak with an attorney before filing a claim.
Reach Out to Our Tampa Wrongful Death Lawyers
Losing a loved one causes devastating hardship for those who are left behind. If your own loved one was wrongfully injured and died as a result, you deserve justice and rightful compensation. The dedicated Tampa wrongful death attorneys at Anderson & Anderson have over 40 years of experience representing and protecting the rights and interests of our clients. Our legal team will support you through this difficult time. Call us at 813-251-0072 today to set up a free case review.
Sources:
leg.state.fl.us/Statutes/index.cfm?App_mode=Display_Statute&Search_String=&URL=0700-0799/0768/Sections/0768.21.html
floridabar.org/the-florida-bar-journal/computing-economic-damages-in-florida-wrongful-death-and-personal-injury-cases/