Florida PIP Coverage Explained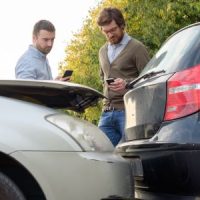 When someone is involved in a car accident in Florida, one of the first questions that he or she will ask is who will be responsible for covering the damages. While some states allow accident victims to file claims directly against those responsible for causing a crash, Florida continues to adhere to a no-fault system of recovery. This means that injured parties must first file a claim with their own Personal Injury Protection (PIP) insurance provider after a crash, regardless of who was at fault. Read on to learn more about how PIP coverage works in Florida.
What is PIP Coverage?
All Florida drivers are required to carry PIP coverage, which provides motorists with immediate medical coverage of up to $10,000 if they are involved in a car accident. This is a no-fault type of coverage, so regardless of who was responsible for an accident, all parties will  need to begin paying for their injuries through their own insurance policies. PIP insurance medical benefits may cover hospital expenses, surgical costs, rehabilitation expenses, diagnostic services, and ambulatory services. PIP coverage reimburses medical bills at an 80% rate, up to the $10,000 limit. In addition to medical services, PIP coverage can also pay for an injured claimant's lost wages (up to 60 percent and subject to the $10,000 limit). If involved in a fatal accident, coverage will also extend to funeral and burial expenses.
Filing a PIP Claim
If you were involved in an accident in Florida, acting quickly to get medical care is critical, as PIP coverage comes with strict deadlines. For instance, to qualify for coverage of medical expenses, an injured party must obtain medical care within 14 days of the crash. Claimants who wait longer than 14 days to seek care and report the claim to the insurer will likely be unable to use their PIP coverage.
Stepping Outside the No-Fault System
Although it is possible to step outside of the no-fault system to recover compensation after an accident, doing so can only be achieved in cases where a claimant suffered an injury that resulted in:
The significant loss of a permanent bodily function;
A serious permanent injury;
Significant and permanent scarring and disfigurement; or
A fatality.
In these scenarios, an injured party could seek compensation directly from the at-fault party by filing a civil lawsuit in court. If successful, a claimant may recover outstanding medical bills, as well as compensation for pain and suffering.
Call Our Tampa Car Accident Lawyers Today
To learn more about PIP insurance, how to navigate the claims process, and how to step outside of the no-fault system, call 813-251-0072 and set up a free consultation with our dedicated Tampa car accident lawyers today. As what you might call a big small law firm, Anderson & Anderson has the resources to make sure that you are taken care of and that every aspect of your case is handled personally. You can expect service from both of our attorneys as well as our full-time support staff. Call anytime, if after hours, our answering service will record your message and we'll get back to you that evening or the next day.
Sources:
floir.com/Sections/PandC/ProductReview/PIPInfo.aspx
leg.state.fl.us/statutes/index.cfm?App_mode=Display_Statute&URL=0600-0699/0627/Sections/0627.737.html