Delayed Symptoms After a Car Accident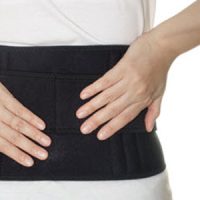 Injured car accident victims often experience a variety of symptoms immediately, like pain or limited mobility. While these symptoms can start manifesting right away, it is also not uncommon for an injured party to experience delayed symptoms. Fortunately, just because a person's symptoms don't show up right away doesn't mean that the injuries causing those symptoms aren't compensable. Read on to learn more about your recovery options following the onset of delayed symptoms.
Why Were My Symptoms Delayed?
 There are a couple of reasons why a person could experience delayed symptoms after an accident. For instance, the adrenaline that often accompanies car crashes could mask the symptoms of an injury until hours or even days later. This can result in the worsening of injury-related symptoms. In other cases, the type of injury from which a person is suffering may not reveal itself through physical symptoms right away. Internal injuries, for example, like organ damage or internal bleeding, while very serious, don't often have any immediate outward effects. This can leave injured parties who fail to seek medical attention after an accident suffering from  potentially deadly injuries.
Delayed Symptoms Can Complicate Your Claim 
Even though delayed symptoms are often legitimate, insurance companies sometimes use them as an excuse to avoid assuming responsibility for an accident. In these cases, insurers often argue that:
The claimant is responsible for his or her own medical condition due to a failure to obtain prompt treatment; or
The claimant can't prove that the symptoms were the result of a specific accident.
Fortunately, even if a person suffers delayed symptoms after a car accident, he or she still has legal rights to compensation. The ability to recover, however, will depend on an accident victim's diagnosis and whether a medical professional can pinpoint the time of the injury in question. Of course, the sooner someone seeks medical attention, the better his or her chances of receiving a timely diagnosis and treatment. Even when symptoms are related to an injury that has already been diagnosed, an injured party will need to see a doctor so that those additional effects can be documented. New symptoms could also be a sign that a person is suffering from complications or requires a different treatment.
Are You Experiencing Delayed Symptoms After a Car Crash? 
It is not uncommon for car accident victims to suffer from delayed symptoms. While it's true that this can complicate a legal claim, it doesn't mean that a person won't be able to recover compensation. You may, however, end up needing the help of an experienced attorney who can assist you in proving that your injuries were the result of a specific accident. To learn more about how a skilled Tampa car accident lawyer can help with your own recovery attempts, please call Anderson & Anderson at 813-251-0072 or send us an online message today. We have been helping Florida accident victims for almost 40 years and are eager to put our experience and resources to work in your case.
Sources: 
ktar.com/story/605000/7-delayed-injury-symptoms-after-a-car-crash/
ncbi.nlm.nih.gov/pmc/articles/PMC1924661/