Can I Sue for Misdiagnosis of Coronavirus?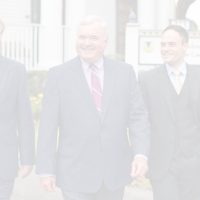 The novel coronavirus, COVID-19, took the U.S. by storm in early 2020 and had a serious impact on the lives of millions of residents across the country. It isn't just the coronavirus itself that dealt devastating blows to people, though.
If you, like many other people, had the Coronavirus but were misdiagnosed with pneumonia, the flu, or weren't tested at all until you became severely ill, you may be able to hold your healthcare provider accountable through a personal injury lawsuit.
Below, we go into further detail about how misdiagnosis and other types of medical malpractice occur within the coronavirus pandemic, and what legal options may be available to you.
Misdiagnosis in the Coronavirus Pandemic
The coronavirus is still a very new disease in humans. This has made it difficult for healthcare providers to know what to expect from it, initially. Over time, it became widely accepted that symptoms of coronavirus included:
Fever
Shortness of breath
Dry cough
Fatigue 
Body aches
Unfortunately, these symptoms are also very similar to the flu, the common cold, and other respiratory ailments such as pneumonia. As of the writing of this article, many individuals who suspect that they have the coronavirus are unable to be tested for the disease, as tests are limited and often reserved for those who are experiencing life-threatening symptoms. This is despite the fact that people carrying the coronavirus can be asymptomatic (not show symptoms) for up to fourteen days
The lack of testing could lead to patients being misdiagnosed by healthcare providers who want to avoid having people come into their facilities unless absolutely necessary. Telemedicine may be a convenient alternative, but the only true way to diagnose a patient with COVID-19 is to get them the test they need, and rule out other possible conditions such as influenza and pneumonia.
But Can You Sue?
Currently, knowing whether you can sue for misdiagnosis amid the coronavirus pandemic is still up in the air. There are many factors that will need to be taken into consideration such as:
Whether you were tested for coronavirus
Other medical tests that were done (or not done)
Your test results
How impactful the coronavirus was on your life
Whether your healthcare provider was negligent 
The only way to be successful with a medical malpractice claim is to prove that your caregiver was negligent or irresponsible in caring for you in your time of need. Your lawyer must thoroughly review the details of your case to determine whether pursuing a medical malpractice lawsuit for misdiagnosis of the coronavirus is appropriate in your case.
Contact a Tampa Medical Malpractice Lawyer
If your life was dramatically impacted by coronavirus after being misdiagnosed by your physician, you may be entitled to financial compensation. Reach out to an experienced Tampa medical malpractice lawyer at Anderson & Anderson for help with your claim.
Schedule a free, no-obligation consultation when you fill out the convenient contact form at the bottom of this page or call 813-251-0072.