100 Deadliest Days of the Year for Teen Drivers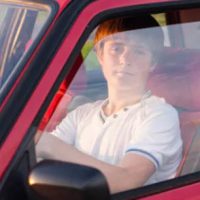 While summer vacation is a time for school age children to enjoy some well-earned time off, it is also becoming increasingly dangerous for those of driving age. In fact, the dangers of summer break have become so widespread that this time of year, or the span of time between Memorial Day in May and Labor Day in September, has become known as the "100 Deadliest Days" of the year for teen drivers to be on the road.
What are the "100 Deadliest Days"? 
The "100 Deadliest Days" is a term that refers to the period of time between Memorial Day and Labor Day. During this time, teenage drivers are 25 percent more likely to be involved in a fatal car accident. Teens are already at more risk of being involved in a car crash, simply due to a lack of experience. Summer vacation, however, gives teenagers more time and freedom to be on the road, which further increases their chances of causing an accident.
Contributing Factors 
There are a lot of different factors, besides inexperience, that contribute to the high risk of being involved in an accident that teen drivers face, including:
The presence of teenage passengers, which each additional passenger multiplying the risk of an accident;
Speeding, which is a factor in between one and three teen car crashes; and
Drinking and driving, which is thought to contribute to around 25 percent of teen car accident fatalities.
Fortunately, there are steps that teen drivers and their parents can take to help reduce the risks of causing an accident.
Protecting Teen Drivers 
To help prevent accidents caused by their teen drivers, parents can take a few important steps, including:
Limiting the number of passengers being driven, as having two additional teen passengers increases the risk of a crash by as much as 158 percent;
Eliminating distractions by instructing teen drivers to pull over before using their phones;
Restricting nighttime driving, which, due to reduced visibility and potential drowsiness is a lot more dangerous for teenagers;
Reiterating the importance of obeying the speed limit, as speed plays a role in more than 30 percent of fatal teen accidents; and
Instructing teenagers to wear their seatbelts, which aren't worn in one-third of car accidents resulting in fatalities and serious injuries.
Unfortunately, even when parents and their teen drivers take these precautions, they could still end up involved in an accident because of someone else's negligence. In these cases, injured parties can seek compensation not only for their medical bills and vehicle repair costs, but also for their pain and suffering and emotional distress. Reach out to our legal team to learn more.
Contact Anderson & Anderson Today for Help
 If your teenage driver suffered serious injuries in an accident, we can help. Call Anderson & Anderson at 813-251-0072 to set up a meeting with one of our experienced and compassionate Tampa car accident lawyers today. We have been helping accident victims in Tampa and across Florida for almost 40 years and are standing by to get started on your case.
Sources: 
fdot.gov/agencyresources/deadliestdays
pubmed.ncbi.nlm.nih.gov/10735394/