Duty To Warn Of Dangerous Conditions In Florida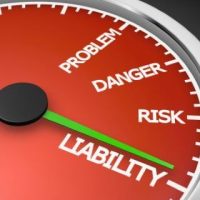 In Florida, property owners who invite others on to their premises have a legal responsibility to ensure that the property in question is safe. For business owners, this means that they must take steps to warn visitors of and repair those dangerous conditions. Property owners that fail to fulfill this responsibility can be held liable for any resulting accidents that occur on their premises. Read on to learn more about what qualifies as a dangerous condition under Florida law.
What is a Dangerous Condition? 
A dangerous condition is anything that could cause a visitor to sustain an injury. In Florida, property owners have a legal duty to warn visitors of these dangers by placing signs, instructing employees to warn visitors, or roping off certain areas of the premises. A wet floor, for instance, should have signs around it warning visitors of the fall hazard. Similar precautions can be taken for uneven or sloping floors. Business owners also have a duty to inspect their premises regularly for signs of these dangerous conditions, to address or repair them when possible, and to warn visitors in the meantime. Those who fail to take these steps put visitors at risk of serious injury and can be held liable as a result.
Overcoming the Open and Obvious Danger Doctrine 
The only exception to the dangerous condition rule is when the problem is obvious and easily apparent. In these cases, the law assumes that customers understand the risks that they face, as they are presented with them directly. This is known as the open and obvious danger doctrine and it can prove fatal to a premises liability claim. It is, however, possible for accident victims to counter a property owner's argument that a danger was open and obvious. A plaintiff could do so by:
Providing evidence demonstrating that a reasonable person wouldn't have discovered the hazard or condition; or
Proving that the owner should have anticipated the harm despite the condition being open and obvious.
Demonstrating a property owner's responsibility for a dangerous condition and overcoming the open and obvious danger doctrine will require strong evidence, such as:
Eyewitness testimony;
Video footage of the accident from security cameras;
Photographs from the scene of the accident;
Incident reports from other accident victims;
Employee testimony; and
The victim's medical records.
Unfortunately, negligent property owners are not always willing to hand this evidence over, even after an official request, which is where having an experienced attorney on your side can prove extremely helpful. To learn more about how we go about investigating and gathering evidence for a slip and fall case, call our office today.
Experienced Slip and Fall Lawyer in Tampa 
The dedicated slip and fall lawyers at Anderson & Anderson have been helping accident victims in Tampa and throughout Florida seek compensation for their losses for almost 40 years. This experience with the local courts and the ins and outs of personal injury law in Florida have uniquely equipped us to help accident victims in need. Call us at 813-251-0072 or fill out the online form to schedule a free consultation.
Sources:
 leg.state.fl.us/Statutes/index.cfm?App_mode=Display_Statute&URL=0700-0799/0768/Sections/0768.0755.html
scholarship.law.missouri.edu/cgi/viewcontent.cgi?article=3430&context=mlr